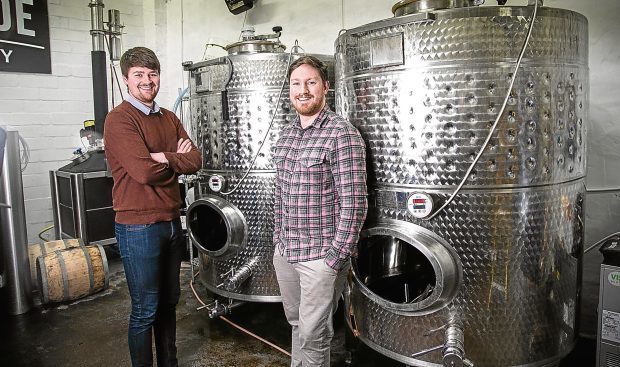 Banchory-based Twin River Distillery has appointed a head distiller to lead the growth of its small batch spirit production.
A winner in the "young talent" category of this year's Scotland Food and Drink Awards, Liam Pennycook joined the firm from Strathearn Distillery.
Twin River brand director Ryan Rhodes said: "We are delighted to have Liam join us.
"He is a true 'rising star' in the distilling sector and will enhance our combined expertise as we look to push the boundaries of spirit production."
The company has announced plans to distil for other spirit producers, with one contract secured with an "up-and-coming" distillery and discussions under way with "several interested parties".
Mr Rhodes added: "We're disappointed by the number of 'Scottish craft gins' that are actually made outwith Scotland and hope that our contract distilling offering will be an option for those that outsource the production of their gin.
"Scottish food and drink has a fantastic reputation globally, and we're keen to protect the value placed on the provenance of all Scottish-branded gins.
"As the popularity of gin continues to increase, it can be challenging for distilleries to fulfil orders and we're keen to support."
Twin River invested £200,000 this year in its spirits production operation. The company hopes to open a new brewery, distillery and visitor centre in Banchory.