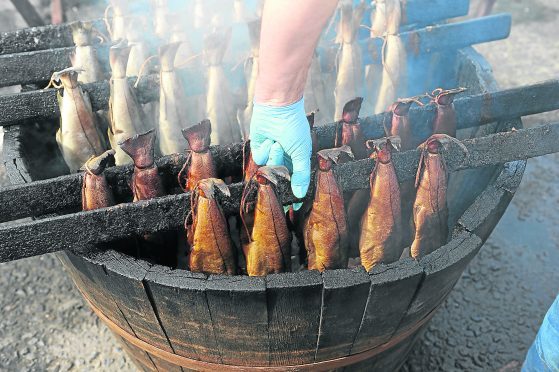 A decision to focus wholly on chilled seafood processing and trout farming has paid off for Dawnfresh Seafoods.
Accounts lodged at Companies House show the business, including several fish farms in Argyll and a processing factory in Grantown, grew turnover by more than £5million, or 8.5%, to £65.5million during the year to March 26, 2017. The firm also narrowed pre-tax losses to £7.7million in the latest period, from £8.1million previously.
Dawnfresh, based in Uddingston, near Glasgow, said underlying turnover growth was an even stronger 21.7% after stripping out 2015-16 frozen food sales.
The firm's biggest stakeholder, multimillionaire chairman Alastair Salvesen, said the group remained financially secure, thanks to the support of shareholders.
He also said its new product development (NPD) programme continued to grow "and indeed accelerate" year-on-year. "Significant" investment in NPD would continue into 2017-18 and beyond, providing new opportunities for profitable growth, he added. The firm continued to diversify its funding sources, Mr Salvesen said, adding: "Consequently the group enjoys a broader base of external finance providers."
Dawnfresh employed 600 people on average during 2016-17, up from 557 the year before.