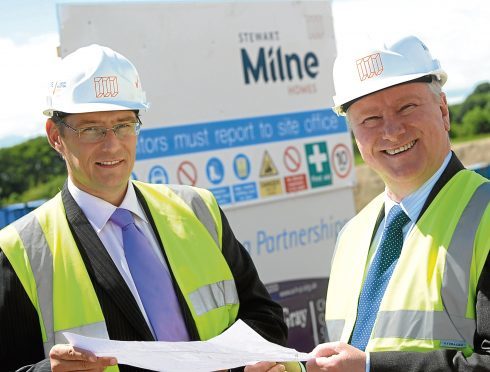 North-east house builders have seen a boost from sales in the central belt this year as the local market remained flat.
The past 12 months have brought a steady recovery in the housing market in Scotland, with prices increasing and overall sales volumes up on 2016 for most of the country.
But the market in the north-east has been "stable" at best.
John Low, managing director for Stewart Milne Homes North, said: "We have seen strong levels of interest in the new-build market with investment in new developments coming through at some pace, albeit held back to some degree as the planning process has not managed to keep pace with demand. This has impacted the supply of new homes into the market.
"The first-time buyer market remains flat due to the ongoing challenges facing those trying to get on the first rung of the property ladder."
Mr Low said the Brexit decision has not yet impacted consumer appetite for buying homes and the recent announcement about the deal should provide a degree of comfort, which will inevitably be linked to an increase in consumer confidence. "The 'slabbing' effect of LBTT, which sees Scotland's house buyers pay higher levels of tax, has had an impact on the wider market and those second-steppers, who have found it unaffordable, have chosen to instead extend or convert their existing home," explained Mr Low. "In the recent budget, the Scottish Government increased the LBTT threshold from £145,000 to £175,000, which is welcome but we're still not on a level playing field with home buyers south of the border."
Mr Low said the north-east has shown some signs of stabilisation with sales "marginally" ahead of last year.
He added: "Generally, the market has adjusted to reflect prevailing economic conditions with most sellers accepting realistic offers. We're seeing more first-time buyer interest in two and three-bedroom homes that represent value for money since the market adjusted.
"The apartment market however remains over-supplied which has led to value adjustments. Looking ahead to 2018 in the north-east, we have cause to be more optimistic as mortgage rates remain low and the relative stability of the oil price at around $60 leading to a recovery in this dominant industry which will lead to greater job stability and, in turn, an increase in consumer confidence."