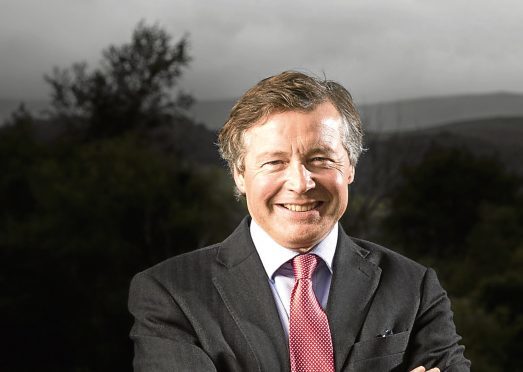 After a snap general election, the beginning of Brexit and Bank of England interest rates rising for the first time in 10 years, the economy saw its share of surprises in 2017.
So, what will 2018 hold for Scottish business?
Experts from Johnston Carmichael see positive growth in many industries over the next 12 months.
"With Innis and Gunn accepting a private equity investment and the 2016 acquisition of Edinburgh Gin by Ian Macleod Distillers proving to be a success, I suspect we will see a raft of new deals in Scotland's drinks sector in general, and craft beer and spirits in particular in 2018," said Adam Hardie, head of food and drink at Johnston Carmichael.
"Scotland's food and drink industry has ambitious plans to double in value by 2030, making it very attractive to investors with the appropriate experience and background."
Alex Martin, head of fishing at the firm, said he believes 2018 will also see increased investment in the industry.
He said: "Recent quota increases for key fishing stocks including cod and haddock have been welcomed by the Scottish fishing sector which could be strengthened further as Scotland regains control over its waters post-Brexit. While there is still uncertainty over Scotland's future share of the catch, there is a real confidence in the future of the industry which is reflected in the number of new vessels being built."
Meanwhile further recovery in the oil and gas sector is being predicted over the next 12 months.
Andrew Walker, joint Aberdeen office managing partner, said: "The oil and gas services market is seeing some pick-up, and while patchy, with a more stable oil price and continuing M&A activity in offshore assets, we are starting to see this filter into the wider supply chain."
Sandy Manson, chief executive at Johnston Carmichael, said investment in technology and innovation is helping to provide Scottish businesses with a competitive edge. He added: "Scottish SMEs have demonstrated strong resilience amid Brexit uncertainty and the fragile economic outlook. This will continue next year with advances in technology and innovation enabling small businesses to achieve significant market penetration – even when competing with the multinationals.
"With the prospects of a recovery in oil and gas, a strong and ambitious food and drink sector and our tech industries attracting worldwide interest, the global growth prospects for Scottish business are encouraging and this can only help to drive forward our economy in 2018."