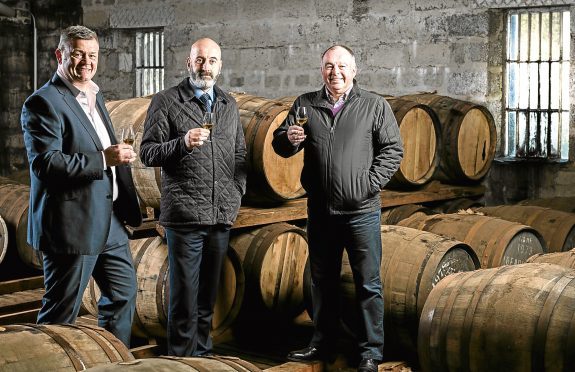 Whisky specialist Gordon and MacPhail (G&M) has announced a "strategic restructure" of its sales division as part of long-term plans to build the reputation of its brands in domestic and overseas markets.
The reorganisation will see the UK market integrated into the Elgin-based firm's global strategy for its G&M and Benromach whiskies, led by international sales director David King.
G&M managing director Ewen Mackintosh said: "The UK is an important single malt market and this is reflected in the expansion of David's remit to include the UK as a key element of the company's global sales strategy going forward.
"The restructuring of our sales division is part of the company's long-term plan to build the reputation of the Gordon and MacPhail single malt whisky brand in the luxury sector while continuing to invest in marketing and brand building for Benromach across the world."
The company said Mr King had "refocused" the international sales strategy for its brands since his arrival there in 2016.
Results from G&M in November showed global sales up by 11.8% to £8.9million in the 12 months to the end of January 2017, compared to the previous year. UK sales also rose by 10.4% to £19.4million over the same period.
Before joining G&M, Mr King ran his own boutique brand building and strategic consultancy, DTK Beverages International. Prior to that he held senior positions for companies including Edrington Group, Berry Brothers and Rudd and Anchor Distilling.
G&M is planning to increase production of Benromach single malt at its distillery in Forres.