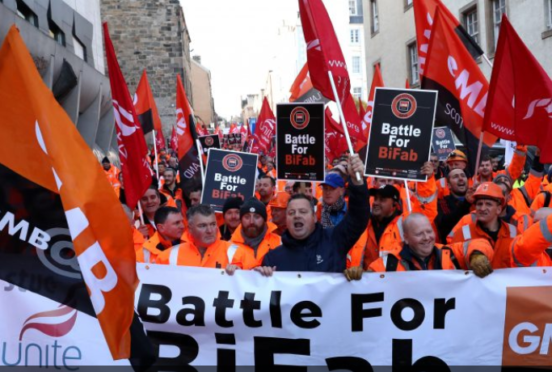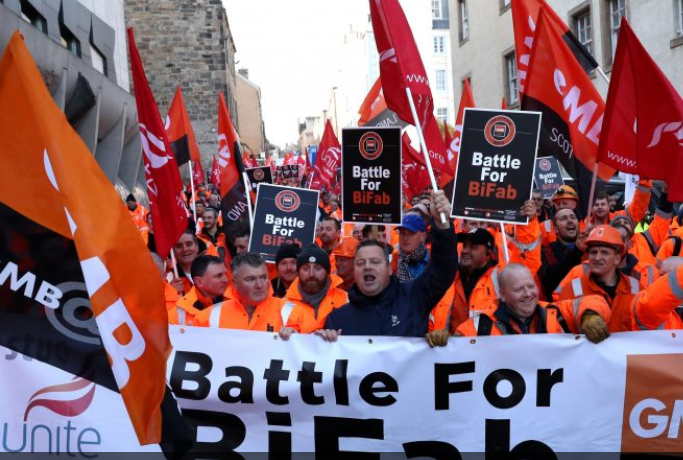 Workers affected by the proposed deal to save Burntisland Fabrication (BiFab) are being "left in the dark" as attempts to save the company drag on, union officials claim.
With a solid deal thought to be on the table, negotiations between the Scottish Government, BiFab and an unnamed buyer started on 1 March.
Yet, more than a month on, many employed by the Scottish firm are becoming increasingly concerned as they wait for a government update on the deal.
Read more on Energy Voice here.