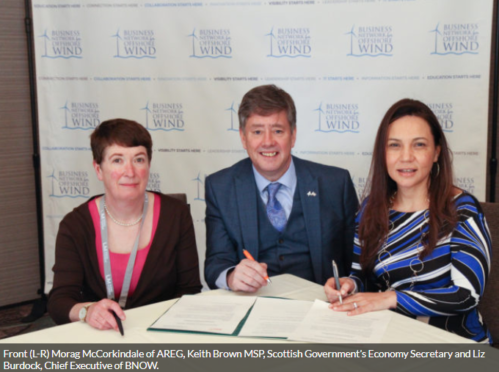 Aberdeen Renewable Energy Group (Areg) has today announced a collaborative agreement with a national US offshore wind business network.
The deal with the Business Network for Offshore Wind in the US will see Areg aid the organisation in the pursuit of commercial, strategic and policy interests in promoting the offshore wind industry both in the US and the UK.
The organisations say they hope to shape and redefine policy around the sector, while working together to lobby government and business leaders to advance the growth of offshore wind.
Read more on Energy Voice here.