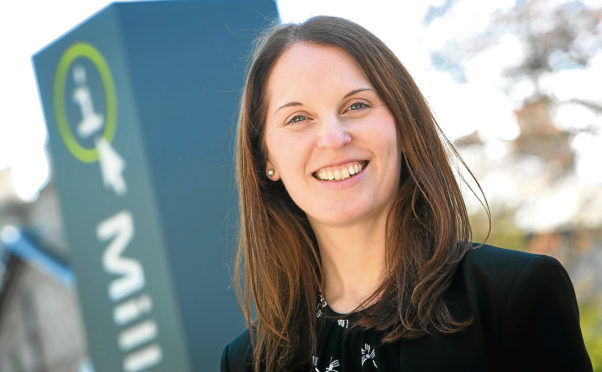 An Aberdeen firm is at the heart of a new drive to help more Scottish businesses and third sector organisations win public sector work.
Procurement specialist Millstream said yesterday it had been appointed to support the Supplier Development Programme (SDP), an initiative run by local authorities in partnership with the Scottish Government.
The SDP framework, which is worth £160,000 and will be in place until February 2022, provides procurement training and webinars for small and medium-sized enterprises (SMEs) and third sector organisations looking to bid for public sector contracts.
Millstream general manager Penny Godfrey said: "One of our key objectives is to help as many SMEs in the UK grow their businesses by winning public sector contracts.
"We understand how difficult the procurement process can be, especially for SMEs, so it is our job to make it an easier process by delivering training and webinars which will support them every step of the way.
"It's great that the Supplier Development Programme is helping drive this forward, and we look forward to working with them to get more Scottish SMEs and third sector organisations to bid for and win public sector contracts."
Millstream, which employs 50 people in Aberdeen and has 13 offices globally, is one of four organisations that were recently tasked with supporting the SDP framework.
The firm's procurement specialists have considerable experience in providing web-based systems and services for key buyers in the public sector. They also support private firms throughout Europe who are seeking new opportunities.
Public sector clients include local authorities, central government, NHS trusts and housing associations, while customers in the private sector are from all areas of business and range in size from sole traders and SMEs to global plcs.
Millstream was founded in 1989, with just three staff, by Tim Williams. He retired in November 2016.
The firm has built up a string of tendering websites, including tenders direct, mytenders, eprocure and Norway-focused mytenders Norge, which provide information on a wide range of business opportunities.
It has also developed procurement websites for the Norwegian and Irish governments and manages national portals for Scotland and Wales.