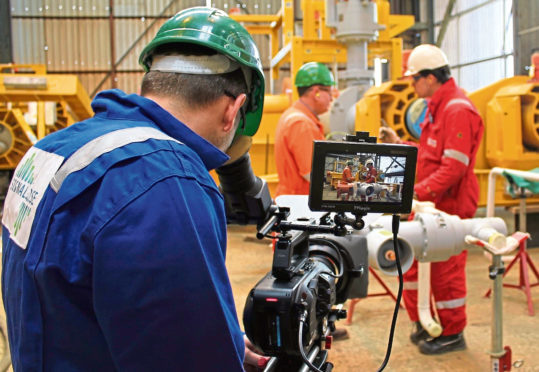 An Aberdeen-based digital media production company won two of the accolades up for grabs at the world's oldest independent film and video festival.
Signal2noise was the only Scottish success at WorldFest, which is also one of the world's oldest and largest film and video competitions.
Now in its 50th year, it takes place annually in Houston in the US. There are 12 competitions and more than 200 sub- categories under the WorldFest umbrella.
The 2018 edition featured films from more than 74 countries, while more than 4,500 entries were received.
Signal2noise won a platinum award for a film it made for whisky giant William Grant & Sons.
Challenge Your Ambition was produced in partnership with brand and digital agency Hampton Associates, and promoted careers in William Grant & Son's packaging and supply chain divisions.
It features people and activities across the business and was created as part of a wider recruitment campaign.
Signal2noise also came away with a gold award for a documentary-style film it produced for North Sea oil and gas operator Total.
Edradour-Glenlivet Legacy explains the scope, challenges and importance of a gas-condensate development west of Shetland.
Signal2noise senior producer Jamie Baikie said: "We're thrilled and extremely proud to have won these much-coveted awards.
"To have Signal2noise join the high-profile ranks of WorldFest Remi award winners (named after Texan artist Frederic Remington) is an exceptional accomplishment."
The firm helps other businnesses to raise their brand profile, improve safety performance and grow sales.
Founded in 2011 and led by Mr Baikie, the team has worked with the likes of Chevron, Total, William Grant and Sons, Petrofac, Honeywell, Wood, Royal Bank of Scotland, Shell and TechnipFMC.