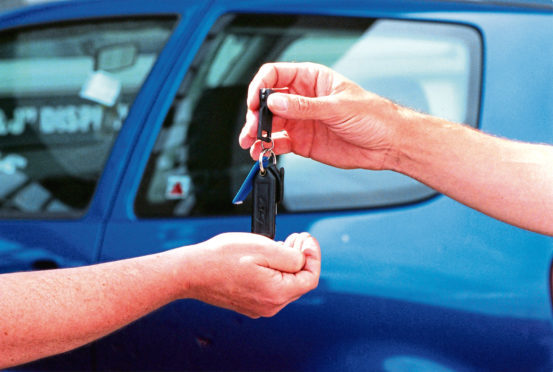 New-car sales rose by more than 10% in the Highlands in May compared to the same month last year, according to figures released by the Scottish Motor Trade Association (SMTA).
The rise is the third-highest among Scotland's regions and saw a year-on-year increase of 66 new cars registered to a total of 712.
But the figures fell by 2.3% in the north-east, to 1,441, over the same period.
A Scotland-wide increase in new-car registrations of 13.7% to 15,833, compared with May 2017, was welcomed as "fantastic" by SMTA.
The association's chief executive Sandy Burgess said: "There is no doubting that there has been a bit of a bounce in the activity levels across the SMTA membership sites throughout May.
"What is more encouraging is to note that the footfall continues despite the stunning period of warm weather.
"There may well be some recognition that the uncertainty around the Brexit negotiations and the potential for imported cars to increase as a result means the deals that are on offer today around the showrooms are going to be hard to beat going forward."
Figures from the Society of Motor Manufacturers and Traders (SMMT) showed that across the UK demand for new cars grew by 3.4% last month.
There were around 193,000 registered in May, compared with 186,000 in 2017.
The growth follows an 8.5% year-on-year decline in May last year when sales were hit by changes to vehicle excise duty and buyer hesitancy ahead of the general election the following month.
Registrations are down 6.8% this year, compared with the first five months of last year.
Sales of petrol models increased by 23.5% last month, while diesels fell for a 14th consecutive month, down 23.6%.
Demand for alternatively fuelled vehicles such as hybrids and pure electrics increased by 36.1% to take a market share of 5.8%.
There has been growing concern about the impact of diesel-car emissions on air quality and uncertainty about what taxes and restrictions will be introduced in relation to the vehicles.
SMMT chief executive Mike Hawes said: "May's growth, albeit on the back of large declines last year, is encouraging and suggests the market is now starting to return to a more natural running rate. We need to avoid any further disruption to the market."