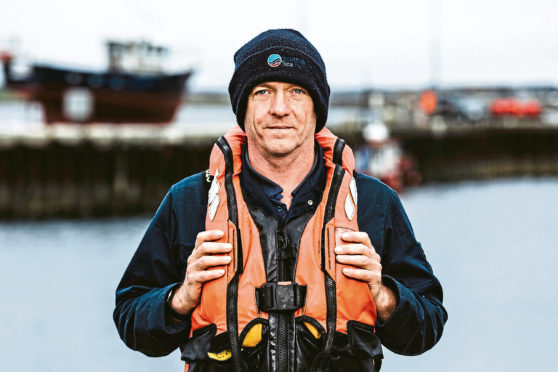 An Orkney fish farm has been named producer of the year by international retailer Marks and Spencer.
Scottish Sea Farms' team at Wyre picked up the accolade in the Farming for the Future Awards 2018.
The 1,909-tonne capacity farm, which was established in 2015 to help meet the growing demand for responsibly farmed salmon, differs from most in that it performs a special dual role.
Not only does it rear its own salmon from smolt to adulthood, but it also acts as a nursery for young salmon headed to neighbouring Eday where conditions are more tidal. Only once the salmon are large enough to thrive in the strong tidal flow are they transferred out to Eday.
Judges said this efficiency was one of four awards criteria that set Wyre apart in its category.
The team at Wyre was led by Phil Boardman, who until recently was also farm manager of Eday.
He said: "Both farm teams – Wyre and Eday – are proud of the results achieved and rightly so as both have worked hand in hand to create the best environments in which to rear our salmon. We have a really great mix of people, some of whom are locals while others have moved into the area bringing new skills and knowledge."
The awards presentation took place on the first day of the Royal Highland Show at Ingliston in Edinburgh.