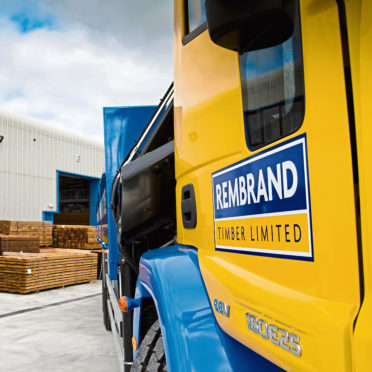 An Angus based timber merchant has merged with a Central Belt rival in a multi-million pound move that creates the largest independent timber distribution company in Scotland.
Rembrand announced yesterday that it has joined with Thornbridge Sawmills in a deal backed by Cairngorm Capital.
The value of the acquisition has not been disclosed but it is expected to run into the multi-millions.
The move is the private equity group's 14th proprietary transaction in the last two years and its third in the timber distribution sector.
The firm said this has allowed for geographic expansion with the enlarged group's distribution structure extending from Thurso and Skye to Northallerton.
It also creates a business with a network of 35 branches – including significant manufacturing capabilities – annual revenues in excess of £100 million and more than 600 staff.
Records from Companies house show Rembrand Timber achieved sales of £37.3m in the year to September 30, which generated a pre-tax profit of £2.8m, a significant improvement on 2016's £1.07m return.
The deal will see Rembrand's brand retained and came about as managing director and founder George Low decided to retire after 36 years with the business.
The firm said he will remain on a short term basis to ensure a smooth transition.