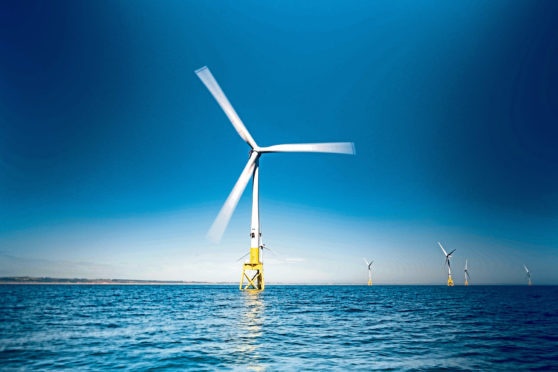 The new £300 million wind farm off Aberdeen has reached a major milestone by generating power for the first time.
The first of 11 turbines went live at the European Offshore Wind Deployment Centre (EOWDC) on Sunday, and a second was due to start production yesterday afternoon.
The development faced legal challenges from US President Donald Trump, who claimed the turbines would spoil the views from his golf course at Balmedie.
Adam Ezzamel, project director at wind-farm-owner Vattenfall, said EOWDC should be operating at full power around the end of July.