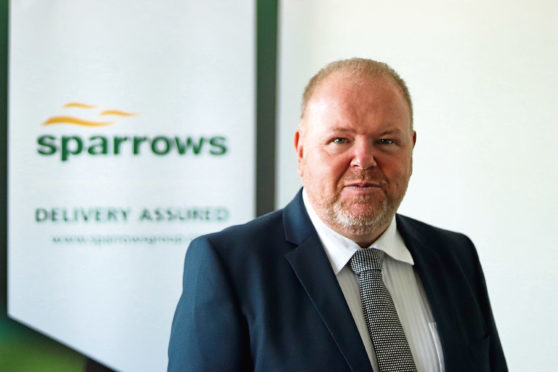 Sparrows Group has created a director-level role to drive its growing diversification efforts forward.
In the newly appointed position, John Grover will be responsible for expanding the business globally.
Based at Sparrows' headquarters in Aberdeen, Mr Grover will spearhead the delivery of the company's long-term growth plan worldwide as it looks to build on its successful performance history in the oil and gas, renewables and onshore industrial sectors. Mr Grover, who brings more than 25 years of business development experience to the company, joins Sparrows from Cape where he held the role of managing director at Cape Specialist Services from 2016.
Prior to this, he worked in several director level positions at Baker Hughes, GE and BJ Services, in the United Arab Emirates and throughout Asia Pacific.
Stewart Mitchell, chief executive officer at Sparrows, said: "We have seen fantastic growth in the renewables and onshore industrial markets in the last 18 months and recognised the need to have a role dedicated to our strategic expansion plans into these sectors.
"John has a wealth of leadership experience and a proven track record in developing teams as well as identifying new opportunities that will be vital to our continued success in these sectors."
Mr Grover said: "The Sparrows name is very well respected internationally and synonymous with safe and high-quality crane operations that have built and shaped the oil and gas industry over the past 43 years. The company has trained around 80% of crane operators in the North Sea. I look forward to working closely with the executive leadership team and contributing to the continued growth and success of the business in line with its long-term vision."