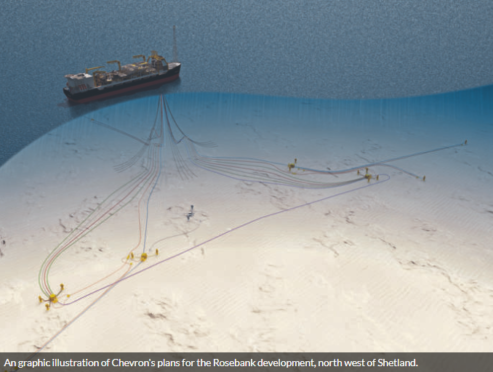 US oil giant Chevron confirmed yesterday that it had received an approach for its stake in one of the UK's largest undeveloped fields.
Chevron did not say who tabled the offer for its 40%-operated interest in Rosebank, 80 miles north-west of Shetland.
The company is still progressing with the front end engineering and design phase for the project, which is targeting 300 million barrels of oil.