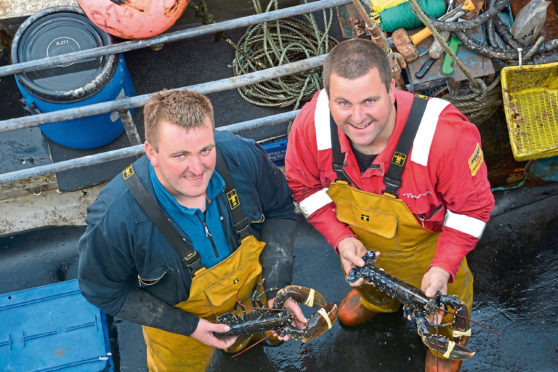 Two brothers have launched a new business giving locals and visitors to the island of Scalpay, in the Outer Hebrides, the opportunity to buy live shellfish direct from their fishing boat each day.
Donald and Finlay Ewen Macleod started Scalpay Shellfish after being approached regularly by tourists hoping to buy their catch directly from them.
The brothers, who run the business with their wives Catherine and Hazel, now sell the langoustine, lobster and brown crab they land at 6pm each day from either Scalpay pier or local marina.
With demand growing, the Macleods, who were helped by Business Gateway Outer Hebrides, are investigating the possibility of sending their shellfish directly to customers throughout the UK. Catherine Macleod said: "Our customers really love the fact they are buying fresh, local produce directly from the fishermen who have landed the catch – you can't get more traceable than that.
"The vast majority of shellfish caught locally is landed and exported live to Spain and France by lorry."
Norman MacLean, of Business Gateway, said: "Spotting a gap in the market has provided Donald and Finlay Ewen with a way to establish a new family venture that sells world-class shellfish with provenance directly to locals and tourists."