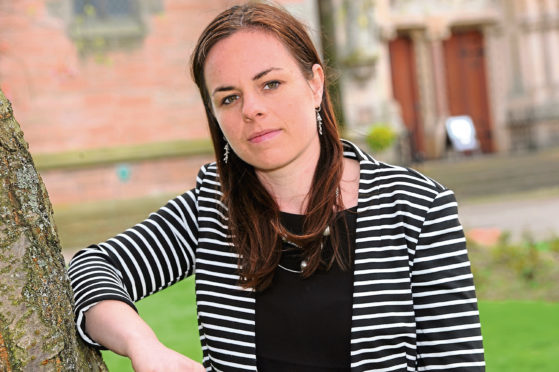 Increases in business rates for offices in Aberdeen and the north-east will remain capped at a maximum of 12.5% until 2022, the Scottish Government has announced.
The cap, introduced under the government's Business Growth Accelerator Programme last year following an outcry over hikes in rates bills, will also be maintained for hospitality businesses throughout Scotland.
The move, announced by Public Finance Minster Kate Forbes, has been welcomed by Aberdeen and Grampian Chamber of Commerce chief executive Russell Borthwick, who said it would allow organisations to "plan more positively".
The government said the extension of the cap for offices in the north-east until April 1 2022 recognised the effect the fall in the price of oil has had on the local economy.
Ms Forbes said: "In order o continue supporting the economy in Scotland's north-east, we must first ensure that local businesses, who play a valuable role in generating economic growth, receive the correct and necessary support in order to maintain business performance. We recognise that supporting businesses in the north-east is crucial for driving future growth and I look forward to seeing a boost in both local business performance and Scotland's wider economy."
Mr Borthwick said: "Our regional economy is still recovering from the impact of the fall in the oil price and this announcement, while not completely alleviating the difficulties facing all businesses in the hospitality sector, will allow many organisations to plan more positively in the short to medium term."