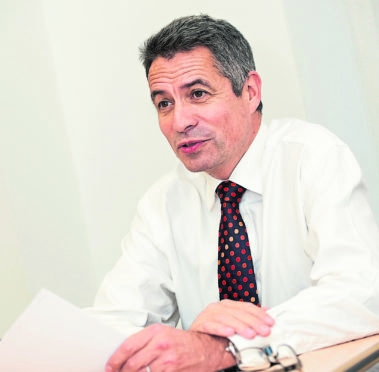 An award-winning Invergordon-based firm has been bought over just two weeks after going into administration.
Carbon Dynamic, a low-energy housebuilder based at the Cromarty Firth Industrial Park, announced earlier this month it was unable to continue trading due to "challenging conditions and significant cashflow difficulties". As a result more than 40 local jobs were put on the line.
But last night joint administrators Blair Nimmo and Geoff Jacobs of KPMG said the business had been sold, safeguarding the future of the firm.
The business and assets have now been purchased by a new company set up by Pat Munro (Alness) Limited.
Blair Nimmo, head of restructuring at KPMG in Scotland, said: "It is extremely pleasing to secure the sale of Carbon Dynamic in such a short timeframe, and to buyers who can see the potential in the business and its skilled workforce. The sale has achieved a good outcome for many stakeholders and we hope it will benefit the local area."
Brian Munro, managing director of Pat Munro, said: "Pat Munro management and staff have long been aware of the innovative and high-quality products that CLDB offered to the modular building sector.
"We collaborated in previous successful projects and were very saddened to learn of the financial situation which threatened the future of 42 important local jobs.
"As such, we are delighted to add Carbon Dynamic (Scotland) Ltd to the Pat Munro Group and we are committed to continuing, and enhancing, their superb progress to date."