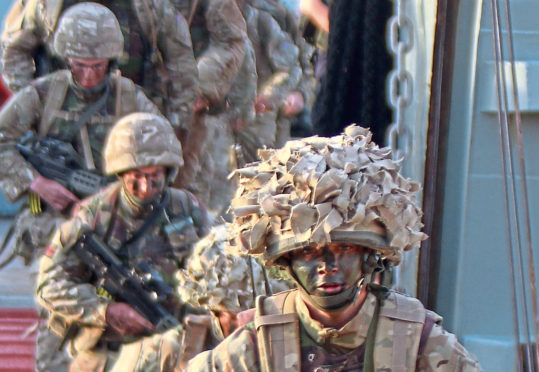 New study findings suggest ex-soldiers should head to Tesco to find work.
Two other supermarkets, Asda and Sainsbury's also feature in the top 10 most popular places to work for men and women coming out of the Army, alongside companies including Royal Mail and aerospace giant BAE Systems.
The research was by job website Indeed, which found roughly one in 100 ex-soldiers working for Tesco straight after leaving the military.
Indeed analysed the job paths of thousands of former Army personnel as the first in a new series of investigations into what happens to people who leave established careers to transfer their skills to other jobs.
Supermarkets provide nearly one in 50 of the first civilian jobs taken up by ex-soldiers.
Less surprising, perhaps, is the number of defence and security companies that also rank highly.
As well as second-placed BAE Systems, the top 10 list of employers of former soldiers includes G4S and the Ministry of Defence (Mod).
Outsourcing giant Serco, which oversees many of the country's prisons and also runs NorthLink Ferries between Aberdeen, Orkney and Shetland, is another popular next home for those leaving the Army.
While the NHS and the MoD both feature in the top 10, most former soldiers leave the public sector behind after completing their service.
In terms of the roles most commonly chosen by those leaving the Army, the most popular is lorry driver, which accounts for more than one in 25 (4.39%) of soldiers who move into Civvy Street. Driving jobs also feature in the top 10 roles.
Veterans Scotland general-secretary Jim Wilson said: "The vast majority of servicemen and women find long-term, sustainable and meaningful employment on leaving the services.
"This is unsurprising given the skills and attitude that they can bring to any role."
Bill Richards, UK managing director at Indeed, said: "Former soldiers have traditionally been prized by employers for their discipline, work ethic and problem-solving ability.
"Coveted skills like these stand out to employers competing for staff in a tight labour market."