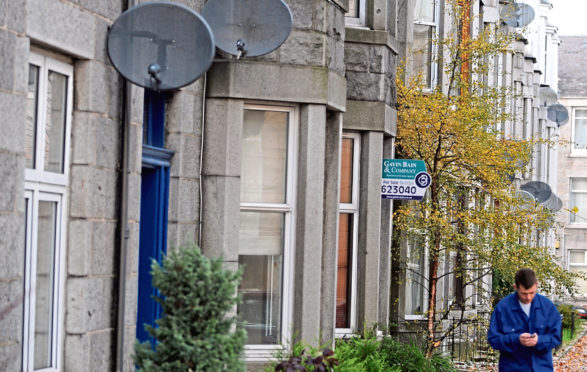 Rising house prices in the rest of the UK have left Aberdeen at the bottom of a league table compiled by a leading property website.
Europe's oil and gas capital is the only location out of 20 covered by Zoopla's UK Cities House Price Index, tracking the cost of a typical home over the year to January, where prices fell.
According to Zoopla, Granite City prices started to stabilise last year after a 6.8% drop during 2017 as the market continued to suffer the impact of a harsh oil and gas downturn.
But they still ended the latest period 1.6% lower than at the start and the average price of £162,200 was £34,000 less than in mid-2015, when a sharp slump in oil prices was only starting to affect sales.
Of the other 19 cities covered by the index, Zoopla said prices rose fastest in Leicester (6%), followed by Belfast (5.8%), Manchester (5.4%) and Glasgow (5.1%).
House price growth across all 20 cities averaged 2.9%, to £252,700, with the whole UK figure up 3.1% at £216,600.
Aberdeen and inner London were the weakest markets, with the longest sales periods and the largest discounts.
Edinburgh and Glasgow enjoyed the fastest selling times, with sales values typically 6-8% higher than the asking prices.
Zoopla said underlying market conditions remained strong across many cities, with demand "holding up better than many had expected".
Alan Cumming, national estate agency director at Aberdeen-based law firm Aberdein Considine, said confidence was returning to the Aberdeen market after years of sluggish economic activity.
"We are looking at the very early stages of a turnaround," Mr Cumming said, adding: "We've already seen some positive evidence at the end of last year that the property market is returning to some level of stability, but patience will be required before we see the full impact of the wider investment planned for the city and surrounding areas."