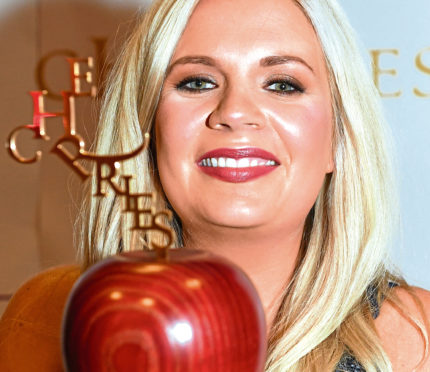 A shortlist of exceptional HR advisers and managers tipped to take home one of the industry's most prestigious gongs has been revealed.
Judges for DC Thomson's cHeRries Awards have whittled down a list of HR managers who, in the past 12 months, have made a clear and measurable impact on the organisation.
This may have been through effective leadership and development of a professional HR team or by being the sole HR professional in the organisation.
The Excellent HR Manager award is sponsored by activpayroll.
Judges also selected three Fantastic HR Advisers who will battle it out to take home an award.
All finalists have been able to show they have gained respect from their client base by ensuring high visibility and face-to-face contact while proactively delivering a high standard of HR service and solutions.
Those shortlisted for Excellent HR Manager are Alison Young of Wood and Lindsay Brooks of WorleyParsons.
The Fantastic HR Adviser gong will go to either Lynne George at Entier, Manju Beena at Oceaneering International Services or Sarah Ross at WorleyParsons.
Alison Young said: "I am thrilled to be shortlisted, in particular due to the recognition of the value of engagement being at the forefront of Wood's business agenda."
Lindsay Brooks added: "Integration provided great opportunity, challenge and learning for me. I feel privileged to be shortlisted for my part in our team's successful journey; winning would be an amazing recognition of what we've achieved."
Lynne George said she was "delighted and honoured" to be nominated and added: "I am very proud to be recognised internally within the Entier family."
Manju Beena said: "This is validation for my achievements and that hard work with positive attitude does pay off. The recognition from peers and industry will be invaluable and pave the way for even greater achievement."
Sarah Ross said: "For me it's amazing. To be recognised in this shortlist for the heart and soul I put into 2018 is an absolute honour and quite overwhelming."