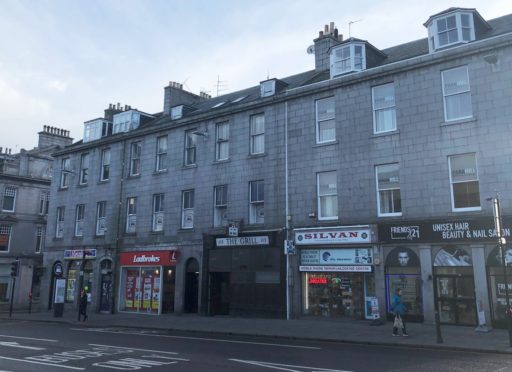 Historic Aberdeen bar The Grill has been sold to a north-east hospitality firm.
The McGinty's Group revealed it has bought the traditional Union Street pub, adding it to a portfolio of businesses across the city.
The Grill, which has a storied and tumultuous past, but remains popular in the present day, boasting scores of beers, rums and gins and 600 types of whiskies from around the world.
Last night, the new owners pledged to leave the "Aberdeen institution" unchanged, taking it over to run as it is and retaining its character.
The family-run business was placed on the market last month, with a price tag of nearly £1 million, after its owners announced their intention to retire.
All current staff will be retained.
The Grill first opened as a restaurant in 1870, welcoming diners for around three decades.
It was converted to a pub at the turn of the 20th century and has remained much the same since it was remodelled in 1925, when its crafted mahogany panelling and plasterwork was introduced.
The bar is perhaps most famous in Aberdeen for a previous owner's refusal to allow women entry until 1975.
A "No ladies, please" sign hung in the window for more than 50 years, with the first women served in The Grill in 1975, following the introduction of sex 
discrimination legislation.
Female delegates of the Scottish Trades Union Congress famously protested the prohibition in 1973, with their visit to the bar to be the subject of a film.
Despite the change, there was another 23-wait before a ladies' toilet was built.
Director of The McGinty's Group, Allan Henderson, said he was "delighted" to retain the historic venue as a locally-owned independent business.
He added: "As witnessed when the news of the sale announcement was made, The Grill has a very strong affiliation with the people of the north-east.
"It was always a venue that we had respectfully admired, so when the rare opportunity arose, it seemed like the perfect fit for our business.
"The Grill truly is an Aberdeen institution that has established itself as a great business over the years.
"We look forward to continuing its success, while adding another iconic venue to our growing portfolio of outlets."
The group already owns many spots around Aberdeen, including McGinty's Meal An' Ale, The Stag, No.10 Bar & Restaurant, Ferryhill House Hotel, The Fourmile and The Silver Darling.
It also recently bought two floors of the iconic Esslemont and Macintosh building at the bottom of Union Street.
There are plans for a bar & restaurant on the ground floor and a pizzeria on the first floor.