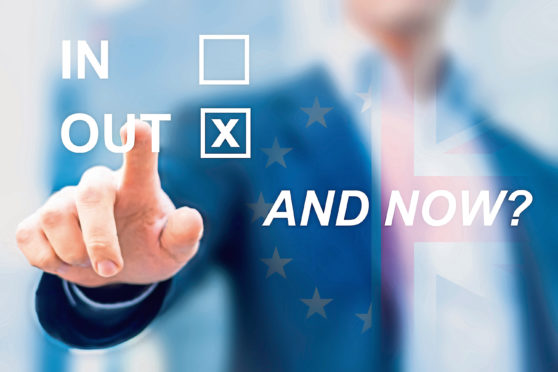 How will businesses fare after Brexit and where is the UK and Scottish economy headed after our impending divorce from the European Union are questions being asked around the country.
And while no one has a crystal ball, experts from RSM have been studying ongoing trends and have advice for those getting ready to weather the storm.
In collaboration with The Press and Journal the accountants and economic experts will provide a morning of insights into Brexit related topics, European issues, emerging markets and trade agreements.
Simon Hart, lead Brexit partner at RSM, will join his colleague Joe Brusuelas, chief economist, to deliver the business lecture at the Chester Hotel in Aberdeen on June 26.
Mr Hart said: "The financial markets have reacted positively to the latest Brexit extension.
"We've been tracking economic pressure in our Brexit Stress Index which continues to drop as the risk of an immediate no-deal Brexit decreases, and rhetoric around a softer Brexit or possibly a second referendum builds.
"However, the Brexit extension creates a tricky limbo situation for businesses that are caught between the need to plan carefully for uncertainties versus the longer term growth strategies and capital investment needed to remain competitive, efficient and highly productive in a future post-Brexit environment."
Andrew Forsyth, office managing partner for RSM in Aberdeen, added: "The impact of Brexit will be felt in Aberdeen.
"But due to the global nature of business, macro factors such as the price of oil and global economic deceleration play an important role in future prosperity for the city.
"The event provides the perfect forum to discuss issues impacting businesses in Aberdeen from a UK, European and global perspective."
For further information and to book tickets please visit www.pandjlecture.co.uk