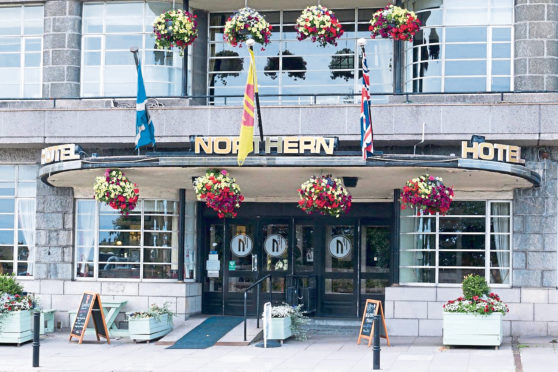 A fast-growing Asian hotel chain is targeting the north and north-east as part of its continued international expansion.
India-based Oyo entered the UK market – its first outside of Asia – only last autumn, but already operates more than 50 hotels around Britain.
Its portfolio includes the Northern Hotel on Great Northern Road in Aberdeen, as well as businesses in Edinburgh and Glasgow.
Jeremy Sanders, head of UK, Oyo, said the group was "about to land fairly soon" in Inverness and having "conversations" in Oban as it rolls out plans to invest £40 million in the UK this year.
Hotels with 25 to 60 guestrooms are the "sweet spot" for investment but Mr Sanders said the group was not ruling out smaller or larger sites.
The company is actively looking for investment opportunities and has the agility to act fast, he said, adding: "We are also very flexible about where we go.
"We have the appetite and capability to stretch ourselves more thinly, where there is an opportunity".
Oyo operates under a franchise basis or lease agreement, with more than 18,000 hotels around the world now using its branding.
The company is India's largest hotel chain and backed by investors including Softbank, Airbnb, Sequoia and Lightspeed.
It has a huge presence in China, plus operations in Malaysia, Nepal, Indonesia, the Philippines, Saudi Arabia, the United Arab Emirates and Japan.
Indian entrepreneur Ritesh Agarwal, 25, founded the group – now the sixth largest hotel chain in the world – in 2013.