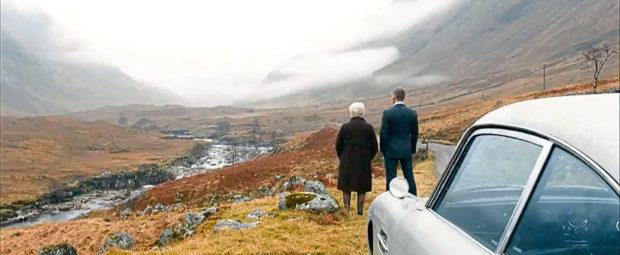 Scotland has played host to a galaxy of Hollywood stars filming their celluloid magic over the years, from Mel Gibson in Braveheart and Ted Danson in Loch Ness through to Daniel Craig in Skyfall and Saoirse Ronan in Mary Queen of Scots.
And now our nation has added a new shining light to that constellation – Detective Pikachu.
Glen Nevis and Bridge of Orchy were among the locations that provided the backdrop for the animated Pokemon character's silver screen outing, which went on general release last month.
Yet the families packing into the flicks to see the latest blockbuster aren't simply cinemagoers – they're also potential customers for the north's tourism businesses.
Jenni Steele, film and creative industries manager at VisitScotland, the national tourism marketing agency, said: "We know from research that one in five people come to Scotland having seen it on film or television.
"Over the years, screen tourism has really developed and grown with the number of productions based here."
That expansion has been particularly visible in the north and north-east.
VisitAberdeenshire head of marketing Nikki Morris-Laing said: "Screen tourism provides an exciting and unique way to experience a destination.
"There is plenty to offer visitors looking for famous locations in the north-east – from the iconic red telephone box in '80s cult film Local Hero and the location of an important battle in 2019's Mary Queen of Scots, to the inspiration behind Bram Stoker's Dracula and even Walt Disney's famous pink castle.
"Visitors can plan a whole trip following in famous footsteps around Aberdeenshire."
Interest isn't confined to films either, with tourists booking their holidays after seeing Scotland on the small screen, too.
"It's not just big blockbuster movies – it's documentaries, it's dramas, it's different styles of TV shows as well," Ms Steele said.
She added: "People watch them and then want to see the locations, and also find out more about the history or the theme featured in the programme.
"That gives us lots of angles to promote Scotland and work with a real variety of tourism businesses."
Promote Shetland project manager Lauren Doughton said: "Film and television bring exposure to large audiences who might previously never have heard of the location, and these audiences are often inspired to come and experience these places for real.
"Fans of the BBC Shetland detective series want to come and see where Inspector Jimmy Perez lives and explore the dramatic landscapes for themselves.
"The islands are as much a character as the actors themselves, and people are keen to explore them in person."
Laurie Goodlad, who's been running his tour company, Shetland With Laurie, for the past year, has experienced that interest first-hand.
"On all my tours, people ask about Shetland and Jimmy Perez," Mr Goodlad said, adding: "When we pass locations, you can hear the gasps of excitement from the bus; it really is incredible to think that a TV show can have such an effect.
"Many people I meet say the reason they came here is for Jimmy Perez."
Mr Goodlad has also noticed the impact that nature documentaries have had on inquiries for tours.
He said: "I am really heartened to see how many people are more aware of the natural environment and David Attenborough's latest documentary has been fantastic.
"We live on an island that is surrounded with natural beauty and wildlife, and we must strive to protect and cherish that for the future.
"Wildlife programmes raise awareness of our natural world and bring the outdoors and wildlife right into people's living rooms – they allow people to dream, make plans and, hopefully, visit someday.
"Only today I was on a tour and we saw a pod of killer whales. It doesn't get much better than that, does it?
"My only worry for the future is that there are plans for a giant wind farm here. That is the greatest threat to Shetland tourism and nature."
The proliferation of digital stations – most stuffed full of repeats – and the advent of streaming services means that both TV shows and films now have a much longer shelf life, in turn creating further business opportunities.
Ms Steele said: "People are still coming because they saw films like Highlander, Local Hero and Braveheart years ago.
"People may have a favourite movie or a cult movie in their head, and will always have wanted to go and visit that place."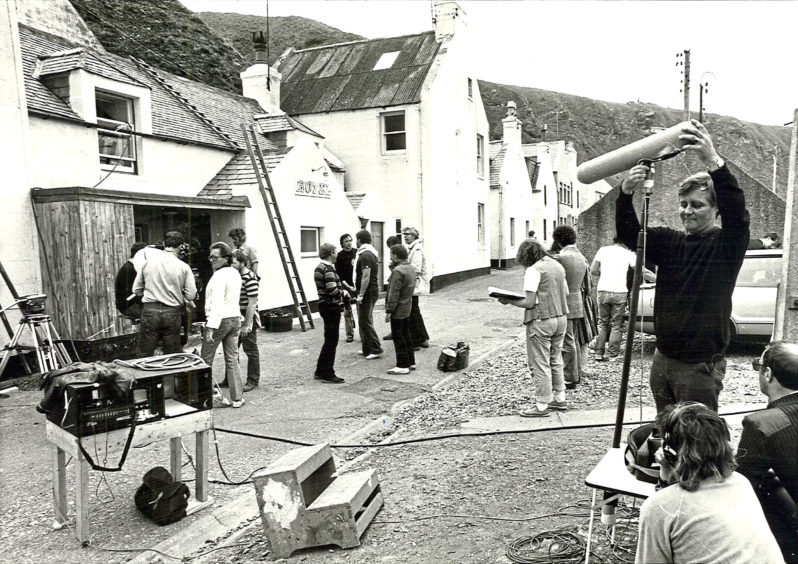 The recent purchase of the Monarch Of The Glen TV series by a Canadian broadcaster highlights the longer-term impact that shows can have, even stimulating a sense of nostalgia by contrasting current portrayals of Scotland on screen with those from the past, Ms Steele said.
"It's really good to have that broad range of productions that show off Scotland in different ways," she added.
Research by VisitScotland and the Moffat Centre for Travel and Tourism at Glasgow Caledonian University has even measured an "Outlander effect".
The first Outlander book by US author Diana Gabaldon was published in 1991 and Sony began making the stories into a television series in 2014.
Combined visitor numbers at 20 attractions which have appeared in the Outlander programmes have risen from 886,773 in 2013 to just under 1.5 million in 2017.
The Highland Folk Museum at Newtonmore has seen a 31% increase, while visitor numbers at Glencoe are up 45% and Culloden battlefield is 66% higher.
"It's not just places that are seen on screen that are benefiting," Ms Steele said, adding: "Places like the Culloden battlefield visitors' centre hasn't featured as a location, but it has all the historical connections to Jacobites and that part of history, which is reflected in Outlander.
"People really want to find out more about that having seen it. Places like museums and galleries that have those connections to a story can benefit as well."