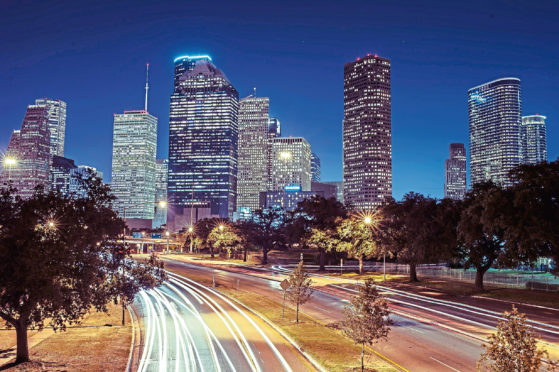 Go back a few decades and the way we arranged our holidays or business trips was fairly routine.
The local travel agent was, for most people, the starting point for any journey overseas.
Today, planes, trains and automobiles, as well as accommodation, excursions, taxis or all manner of other travel requirements can all be bought online.
With a few mouse clicks, every aspect of our travel arrangements can be booked and paid for at a moment's notice.
We may still trot down to the travel shop for a brochure or two but fewer of us, it seems, want to pay the premium that comes with having someone else do all the donkey work.
Little wonder then that some of the biggest names in travel are struggling to survive in the face of intense competition from the internet as consumers increasingly prefer to make their bookings online.
There is no shortage of websites designed to make the job as easy as possible, with a wide range of options available for finding the best prices on the market.
But it's not all doom and gloom for the beleaguered travel agent.
They can offer something that no website can ever recreate – a personal touch and valuable, in-depth knowledge about many parts of the world, gained through first-hand experience.
Business trips are one area where a traditional travel agent – or travel manager to be more accurate – can truly come into their own as a bespoke service provider.
Widely regarded as one of the best in the market for looking after every aspect of a firm's travel requirements, Munro's Travel, of Aberdeen, has been sending people around the world since 1903.
Today, the company is renowned as a specialist in the energy industry after nearly five decades of experience meeting the travel needs of clients with global oil and gas connections.
It has been at the heart of visits to the Offshore Technology Conference in Houston, in the US, every year since 1973.
Murray Burnett, managing director, said the "full spectrum of service" appeals to the firm's many satisfied customers.
Munro's is currently enjoying a busy period after oil and gas industry belt tightening during the last downturn, he said, adding: "We're winning new contracts, which is good. We're in a good position out there."
Behind every business trip, whatever the destination, there are formalities to be completed, and challenges to be overcome.
Munro's and its team of 60-plus travel experts are backed up by the latest technology to cope with any scenario.
Swift offshore crew changes and disaster travel management, to give just a couple of examples, are major logistical headaches needing Munro's long-established expertise.
Mr Burnett said: "That's where the strength and value of working with true industry specialists really comes into its own."
But it's not just business travel, where agencies may have a distinct but immeasurable advantage over their online rivals.
Having had their fingers burned badly on the internet and finding out that it can be well nigh impossible to contact anyone when things go wrong, some people are now returning to experienced travel agents for advice and help with bookings.
This more recent trend is particularly noticeable in niche and luxury tourism markets, where tailor-made itineraries are much in demand, and expensive and complex travel arrangements are involved.
Specialist travel group Aito (the Association of Independent Tour Operators) said there were many people turning to its members after encountering problems on the web and "finding that there is no back-up service whatsoever".
Aito chairman Derek Moore added: "All Aito operators offer full financial protection, specialist knowledge and personal service.
"Equally, Aito's travel agency partners will be delighted to chat to clients face-to-face, and to offer their specialist knowledge and advice.
"We know that holidays are important for our mental wellbeing, and our holiday time is particularly valuable to those of us who work.
"It is, therefore, much better to relax and leave the detailed arrangements to experts in the travel field who will be there as and when needed."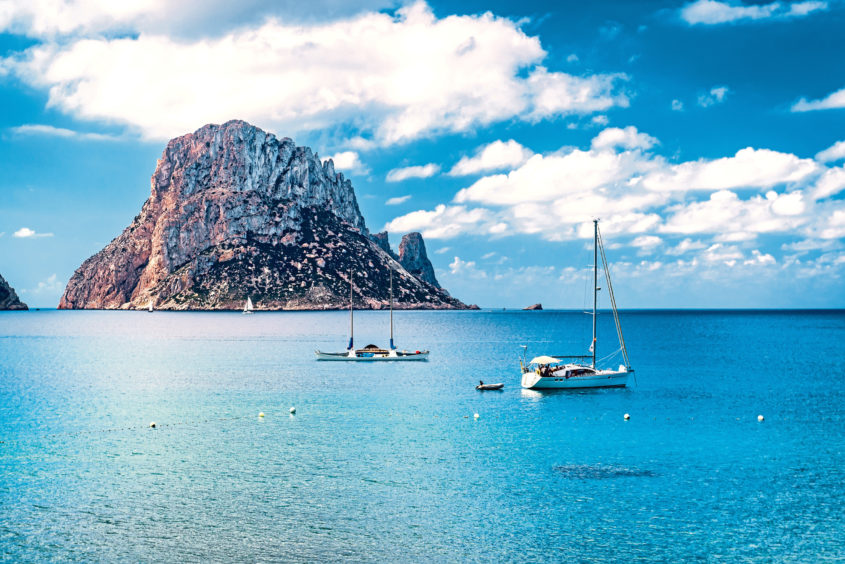 Aito's 2018 Travel Insights Survey found that, in addition to making bookings with a travel agent, 60% of the group's own customers had booked direct with an airline or accommodation provider during the past year.
More than two-fifths (43%) had used a holiday booking website.
And nearly one in five (19%) had used a home sharing or letting website, such as Airbnb.
A majority of survey respondents (70%) had not exclusively booked with a travel agent or directly, highlighting the prevalence of a combination of both in the market.
Only 7% had exclusively booked direct. Aito, whose members sign up to a quality charter and are bound by the group's code of business practice to keep high standards, hailed the survey findings as an ideal opportunity to inform potential customers about the benefits of using a licensed travel company.
According to Barrhead Travel president Jacqueline Dobson, the demand for a traditional travel agent is "stronger than ever" despite the continued growth of internet-based holiday sites.
This is down to the personal service, expert advice and financial protection offered by reputable and long-established companies like Barrhead Travel, she suggested.
Ms Dobson added: "Investing in 'bricks and mortar' is still very much at the forefront of our strategy.
"There is no better way to bring the holiday experience to life than to speak face-to-face with someone who has first-hand destination knowledge.
"Certainly, for an emotional purchase such as a holiday, we believe the high street is still alive and has the potential to see a renaissance as more and more brands adopt an immersive, experience-style store.
"Online still plays an important part in the booking process, so it is important to keep innovating.
"Eighty-five percent of holidaymakers will start their journey online; our website and online channels reflect this trend and provide a wealth of inspiration and advice. We see our online offering as complementary to our in-store experience.
"We are committed to offering a completely personalised service to our customers, however they choose to book; be that in one of our 76 stores across the UK, via our website, over the phone or even through our social media channels.
"Customers who book with reputable travel agents such as Barrhead Travel will also benefit from full financial protection on their holiday, no matter whether they book online or in-store.
"This is not guaranteed for customers who choose to book independently with an internet provider.
"We also pride ourselves on offering our customers 24/7 support when they are on holiday."
But the travel sector generally, is undoubtedly facing turbulence, with industry giant Thomas Cook currently under pressure to raise cash.
Last month, a leading credit rating agency warned Thomas Cook may struggle to meet its financial commitments. Standard & Poor's delivered a bleak assessment of the firm's prospects, saying "soft" trading conditions could further weaken its earnings, cash flows, and liquidity.