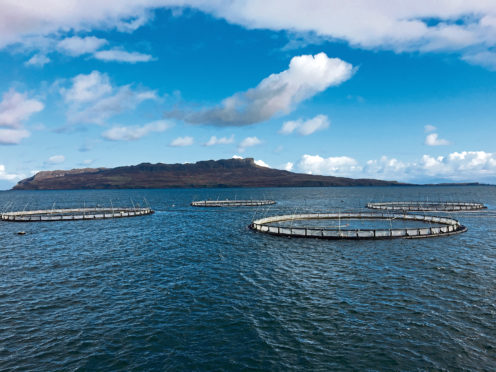 Fish farming giant Mowi Scotland has announced plans to close and relocate two of its west coast sites that are close to sensitive wild salmon habitats.
The company said its proposals to permanently end its operations at Loch Ewe and Loch Duich were dependent on it receiving support from regulators to move them to other locations.
The announcement was given a qualified welcome by the Wester Ross Area Salmon Fishery Board (WRASFB) and campaigners, yesterday.
Mowi Scotland, which is part of the world's largest fish farming company headquartered in Norway, said it had earmarked the sites for closure because of the enclosed nature of the sea lochs in which they are situated.
The firm's managing director, Ben Hadfield, said: "Mowi has strived to improve relations with the wild fish sector and has been clear it will seek to expand its operations in Scotland, while securing reduced impact on the environment. In absence of a regulatory framework that enables relocation of a farm's biomass, we are wanting to engage with our government, environmental groups and salmon fishery boards to pursue this opportunity.
"The sites will be closed permanently conditional to the support from our regulatory system to transfer the biomass to other locations, and to sustainably expand our production in the best areas for salmon farming thus protecting jobs."
He added that staff at both sites had been assured "their employment can continue with the company at other new or expanded locations".
Welcoming the announcement, WRASFB convener, Bill Whyte, said: "We will expect further clarity about the process of relocation, however, if Mowi can provide evidence through EIA planning and Sepa regulatory structure that the relocated biomass will have reduced potential impact on wild migratory fish, then we would be prepared to support biomass relocation on a conditional basis."
Andrew Graham-Stewart, director of Salmon and Trout Conservation Scotland said Mowi's announcement was a "vindication" of his organisation's campaign to end salmon farming in Loch Ewe, which he claimed had "devastated" sea trout stocks in Loch Maree. He added that any move by Mowi to increase biomass at another location should be "judged on its own merits".