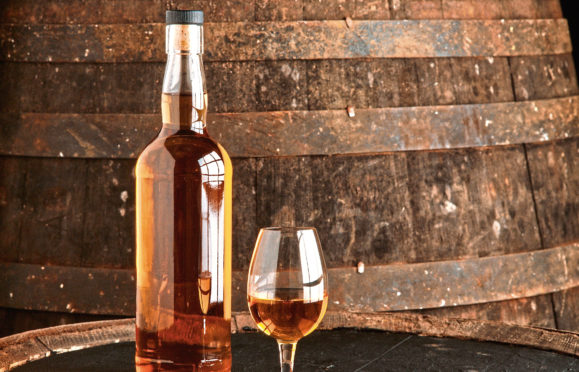 An Aberdeen firm has been awarded more than £32,000 to develop ways to measure the level of whisky in a barrel using ultrasound technology.
Inspectahire Instrument Co was given a share of the £650,000 Collaborative Innovation Fund which is co-funded by HIE and Scottish Enterprise.
It is primarily aimed at innovations in products, processes or business models leading to new growth in the food and drink sector.
Inspectahire hopes to change the method currently used which involves taking the barrel out of storage and removing a bung, so the level can be measured. But the firm believes this is more time and resource consuming and carries a risk of damaging the cask.
The company is working with Strathclyde University and the Scotch Whisky Research Institute to develop the innovative product.
Cailean Forrester, managing director of Inspectahire, said: "This innovation will enhance whisky production and support the ongoing growth of the sector as a key component of the Scottish industry."
HIE is leading on the Collaborative Innovation Fund for Scotland.
The organisation's head of food and drink, Elaine Jamieson, said: "Innovation in food and drink is vital to enable Scotland's businesses to respond to today's consumer market.
"The fund supports food and drink businesses working on innovative projects to unlock new growth and increase competitiveness through new product development and process improvements.
"Experience and evidence tells us that partnership working between business and with academics and other innovation providers stimulates fresh thinking."