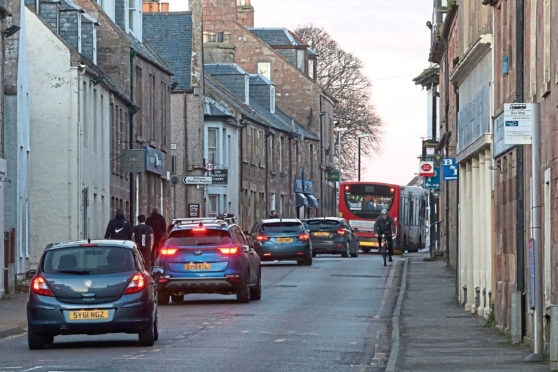 At least 414 bank branches, shops and other firms have shut for good in Scottish towns and villages since the start of 2016, new figures show.
The north and north-east account for about a quarter of the total, according to the Federation of Small Businesses (FSB).
Communities across the region have suffered a wave of closures in the face of rising costs as well as competition from online banking and shopping, out-of-town retailing and cities, FSB says in a new report, Transforming Towns, published today.
It calls for £90 million of Scottish National Investment Bank and UK Stronger Towns Fund cash to be set aside every year over the next decade for projects to make the nation's towns and villages better places to work, live and do business.
FSB also wants a new Scottish Government commission to tackle the blight of empty properties, new help for independent traders to use digital technologies and banks to deliver on their "shared hubs" promise.
Its figures highlight nine closures a month across Scotland, with nearly 100 shutting in the north and north-east alone during the past three and a half years.
FSB Scotland policy chairman Andrew McRae said: "More people in Scotland live in towns than cities. That's why governments in Edinburgh and London must make a generational investment in our towns to overcome their current challenges and prepare them for how we'll work and live in the future.
"Following FSB campaigning, last year the Scottish Government announced extra funding to boost Scottish towns.
"We need to build on this initiative because inclusive growth can't only be a priority for city-dwellers.
"We need to rethink how we use our high streets. A new commission should investigate the barriers to bringing vacant properties back into use, even if that means turning offices into housing, or department stores into art galleries.
"Similarly, we need to make it cheap and easy for independent businesses to take up high street property."