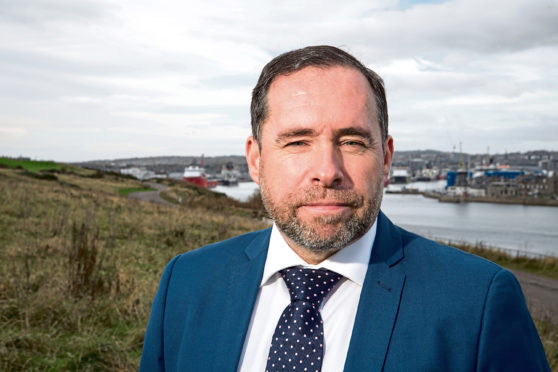 One of the north-east's top business experts will offer whatever advice he can about Brexit to firms represented at a prestigious event in Aberdeen later this year.
David Rennie, head of partnerships at economic development body Scottish Enterprise, is one of two speakers lined up for The Press and Journal business breakfast at MacDonald Norwood Hall Hotel on October 2.
The Economic Forecast event, which is being held in partnership with Deloitte and Turcan Connell, will also feature Deloitte senior economist Debapratim De.
Mr Rennie, a former Ellon Academy pupil and Robert Gordon University student, has worked for SE since 2010.
He previously worked as an economist for the Scottish Government and Welsh Development Agency, and he has also held key roles in the private sector.
His new role as SE's head of partnerships, focused on Aberdeen and Aberdeenshire, sees him working with key players in areas such as the City Region Deal, helping to develop and deliver strategic projects for the north-east.
It comes after a long spell as SE's head of oil and gas, with the energy sector remaining an important part of his responsibilities.
He also sits on the boards of Subsea UK and the Oil and Gas Innovation Centre, as well as being a key member of the Technology Leadership Board.
Mr Rennie said he would pass on as much information and advice as he could at the P&J Business Breakfast, which is aimed at helping firms prepare for Brexit as best they can.
He added: "I'll be focusing on what we know and what Brexit might mean for businesses. There will be practical advice for firms and information about the support available to them, including our (SE and partners) Prepare for Brexit website.
"I'll also be highlighting the potential impacts on sectors such as food and drink and fish processing."
For more information and to book your place, visit pandjbreakfast.co.uk.