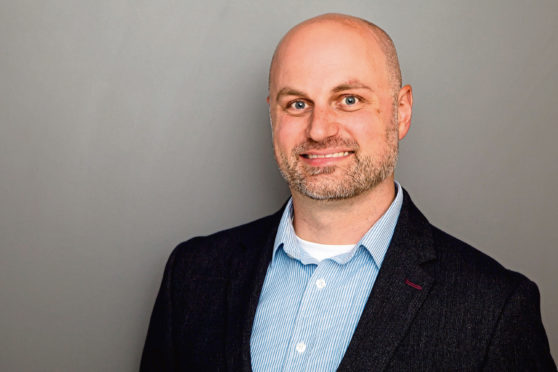 A total of £75,000 is up for grabs for digital skills projects across Scotland under a scheme aimed at inspiring young people to understand, create and use technology.
According to the Digital Xtra Fund (DXF), which was launched in 2016 to support extracurricular computing initiatives around the country, youngsters in rural parts of Scotland are particularly vulnerable to missing out on learning vital computing skills.
The charity cited Scottish Qualifications Authority figures showing a 21% drop in computing science Higher entries, as well as a 2% drop in National 5 entries.
Eight of the top 10 local authorities worst affected by computing science teacher shortages are in rural areas, DXF said.
Among these are Highland Council, with nine computing science teachers for 29 schools, or 0.32 teachers per school, Orkney Islands Council (two teachers for five schools), Shetland Islands Council (three teachers for seven schools) and Western Isles Council (two teachers for four schools).
DXF partnership and development manager Kraig Brown said: "We will be awarding £75,000 to tech-related activities for young people and it could not come at a more important time.
"We cannot ignore the latest figures regarding participation in computing science or what this means for the future of tech in Scotland.
"We are at a crossroads. We need to decide now if Scotland will be a leader or a follower in this digital world – and it all starts with young people.
"Our grants programme is a fantastic way for local authorities, organisations or schools to be able to explore new ideas, build on previous successes and facilitate increased collaboration."
To date, the fund has reached nearly 30,000 young people through grants totalling £550,000. Partners include Aberdeen Science Centre (ASC), which used DXF funding to deliver a new digital workshop – The Robot Playground – using Lego.
ASC schools lead Maha Abhishek said: "The workshop enabled visitors to learn about digital concepts through fun, interactive activities and to create their own robotic devices to compete in exciting challenges.
"As part of the project, ASC engaged with young people and families from schools and communities across Aberdeen city, Aberdeenshire, Angus and Moray.
"A significant number of the young people and their families were from areas of high deprivation or rural isolations, where research shows they are typically less engaged with digital technology."