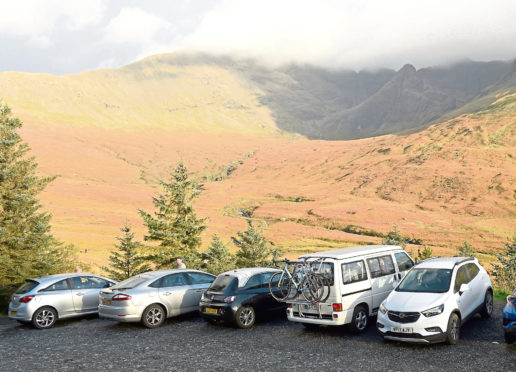 More than 1,300 jobs could be lost across the north-east and Highlands and islands, with the areas' economies taking a combined £46 million hit, if councils start charging a "tourist tax", a major trade body has warned.
The warning, from UK Hospitality, came as a Scottish Government consultation on proposals to give local authorities powers to introduce a Transient Visitor Levy (TVL) draws to a close today.
Calling on ministers to shelve the plan, the organisation's chief executive, Kate Nicholls, said its analysis of the impact revealed that Scotland-wide the tax could cost the economy more than £200m and lead to the loss of nearly 6,000 jobs.
The north, Edinburgh and Glasgow are in line to be the biggest losers, according to the group's research.
Its figures suggest 949 jobs would go in the Highlands and Islands, with the region's economy losing £33.5m.
In Aberdeen and the north-east, it estimates 352 posts are at risk, along with an economic impact of £12.4m.
Ms Nicholls said: "This ill thought through proposal will damage Scotland's reputation as a world-class tourism destination, increase costs for Scottish people and lead to a loss of jobs and investment at a critical time for the sector.
"The hospitality sector is already over-taxed, with sky-high business rates and one of the highest VAT rates in Europe. A new tax will put businesses, the vast majority of which are SMEs, under even greater risk.
"It is time this proposal was shelved and for the Scottish Government to discuss with business how we can secure a bright and sustainable future for Scottish business."
Hospitality UK, which represents more than 700 members, said 2,664 jobs could be lost in Edinburgh and Lothian, and 574 in Greater Glasgow and Clyde Valley, with the area's economies losing £94m and £20.2m respectively.
The Scottish Government's consultation on TVL was launched by the Minister for Public Finance and Digital Economy, Kate Forbes, in September and closes at midnight tonight.