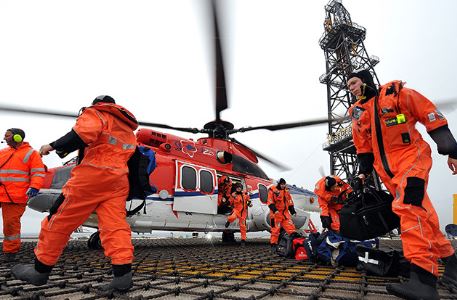 Restrictions on offshore travel will be tightened in a bid to stop the deadly coronavirus spreading across the North Sea, an industry body has said.
Oil and Gas UK (OGUK) said workers returning from "category two" countries would not be allowed offshore, regardless of whether they have symptoms, according to newly-issued, industry-wide policy.
Previously, bans applied to those who recently returned from "category one" countries, and those with symptoms.
Health and safety director Trevor Stapleton also said OGUK was "not far away" from finding a way of removing confirmed virus sufferers from rigs.
Health Protection Scotland (HPS) wants all confirmed cases to be taken ashore for treatment as soon as possible.
But search and rescue helicopters would only remove a person if their condition is life-threatening.
And operators of commercial flights will not send helicopters to platforms with confirmed sufferers.
We'll bring you all of the news as it happens throughout the day: