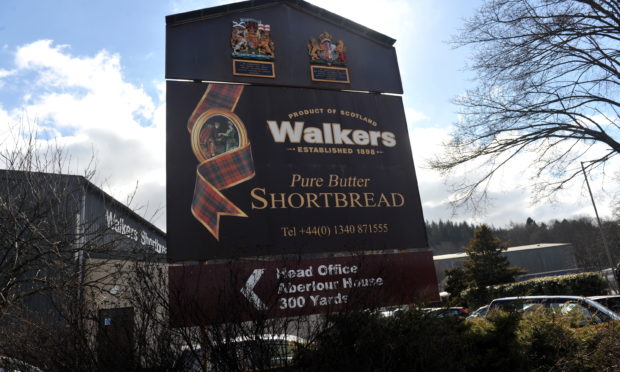 A Moray-based biscuit giant has announced it is halting production for the next month after initially intending to stay open.
Walkers Shortbread closed its factories in Aberlour and Elgin yesterday while committing to pay all employees 100% of their wages during the shutdown.
The firm had released a statement on its website earlier in the week confirming its intention to stay open – explaining the government's exemptions for food production did not stipulate differences between essential and luxury products.
However, now the company has confirmed that operations have ceased until at least April 20 with a review due to take place on April 16.
Moray MSP Richard Lochhead said: "This is the right decision for the workforce and company.
"I am particularly delighted that staff will continue to receive full pay and urge all employers to follow their example.
"I have been in regular contact with the company in recent days and know this is a difficult time for everyone."
Moray MP Douglas Ross said: "This is a major decision for Walkers to take but given the ongoing coronavirus situation they quickly acted to guarantee their employees full wages whilst the factory is closed."
Before taking the decision to close, Walkers had said it had implemented an enhanced scheme of personal protection for employees while also enforcing social distancing among staff.
Coaches are ordinarily used by the company to transport workers to its site in Aberlour to allow them to get to and from the factory at the start and end of shifts.
The firm has now asked staff who are able to work remotely to continue as normal while asking everyone else to stay at home.
Full pay for staff has been guaranteed until the end of the current suspension of production.
A Walkers spokesman said: "The safety and well-being of employees is the paramount consideration of the company.
"The government is keen to maintain food supply and whilst strenuous efforts have been made to ensure that social distancing and the highest standards of hygiene are firmly in place, the company has listened to the genuine concerns of employees and has taken this difficult decision."