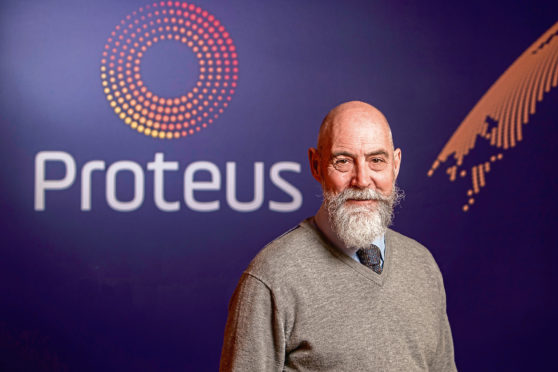 North Sea oil and gas entrepreneur James McCallum has said the industry's post Covid-19 future hinges on skills.
Plunging oil prices are traditionally followed by large-scale redundancies in the sector, exacerbating skills shortages in an ageing workforce when conditions improve, he said.
Unless the industry avoids the kind of "intransigent recklessness" that saw more than 400,000 people lost from its supply chain globally during the last downturn, and embraces digital technology to recruit new talent, there is "no chance" of it surviving the current crisis, he warned.
Mr McCallum, who co-founded energy services firm Senergy in 2005 and owned 24% at the time of its sale to Lloyd's Register in 2013, is now chairman of technology start-up Xergy.
He teamed up with former Xodus Group boss Colin Manson to launch Xergy – the Aberdeen firm behind an innovatve cloud-based work management system called Proteus – earlier this year.
Mr McCallum said: "Since being made redundant in the oil downturn in 1986, I have listened to energy company CEO's extol the importance of their people, only to witness large-scale redundancies to cut costs whenever the commodity price collapses.
"Sadly, the majority are usually the youngest and most impressionable among the workforce.
"This is inevitably followed by recruitment freezes and training budgets being slashed.
"When the brightest and the best graduates from the late 1970s and early 80s became the decision-makers themselves, the conversation would often reflect on the missed generation – the industry's increasing inability to recruit graduates and the impending big crew change as the baby boomers approached retirement.
"Yet the cycle has continued, with hollow rhetoric followed by systemic inaction.
"So, here we are facing two crises: a self-induced fall in energy prices sustained by a global pandemic, which has overnight collapsed demand, and an ageing and disenchanted workforce exhausted by the incessant uncertainty in an increasingly demonised industry.
"Using digital technology and data in new ways to bring new talent to the industry will be key to unlocking our survival and winning the recovery."