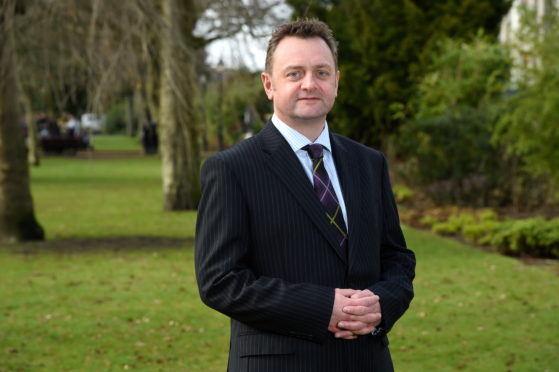 Student loan-type arrangements may be part of an aftercare package for businesses following the Covid-19 lockdown.
Royal Bank of Scotland (RBS) Scotland board chairman Malcolm Buchanan said this was one of the ideas being floated for helping firms to get back on their feet.
Mr Buchanan, who is also managing director of Scottish corporate and commercial banking at RBS, was speaking during a virtual meeting with some of the bank's clients in the north.
He was joined by Susan Fouquier, RBS's regional managing director for business banking.
The bankers heard from a range of firms about their lockdown challenges and what support they will need in the future.
Hoteliers from Orkney and Lewis, a bunkhouse owner from Lochaber and the boss of a pub-restaurant in Forres highlighted the devastating impact Covid-19 has had on the hospitality industry.
A construction firm boss from Alness and a Ross-shire arable farmer brought insights from their sectors.
The discussion underlined how most businesses will require ongoing support for a long time.
There was strong support for lower VAT for hospitality businesses and a relaxation of the quarantine rules for people entering or returning to the UK.
Mr Buchanan said RBS was one of the first banks "out of the starting blocks" for the UK Government's coronavirus business support schemes.
Attention was now turning to what happens next for supporting businesses, he said, highlighting the "student loan" idea – where businesses pay back what they can when they can – as one possible option.
He added: "We have never been in this situation before and there is no one-size-fits-all solution."
Comment, Page 26