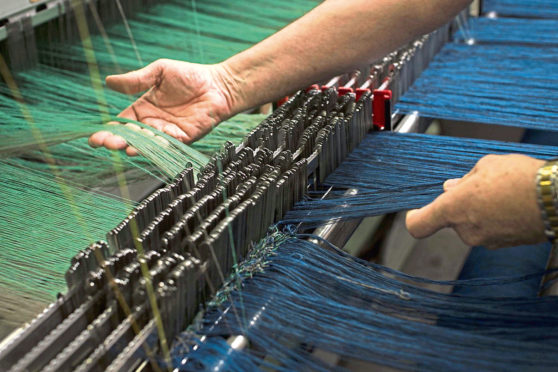 Luxury cashmere manufacturer Johnstons of Elgin has revealed a "substantial" UK Government-backed loan to help it survive the impact of Covid-19.
Chief executive Simon Cotton predicted sales would fall by around one-third this year, but said the firm was in a "good position to thrive in the future".
He confirmed the company had secured support through the Coronavirus Large Business Interruption Scheme (CLBIS).
Although Johnstons' newly published accounts for 2019 cast doubt over its long-term prospects for survival, highlighting concerns over "greater unpredictable variation in the value and timing of cash inflows from customers" this year, the document was signed off around the start of lockdown.
The company said additional borrowing since then, in the form of the CLBILS loan, had given it "the full confidence it requires for the longer-term".
Johnstons' accounts showed pre-tax profits in line with the year before at £6.4 million, despite a 2.5% drop in turnover, to £77m, attributed to lower sales in the UK.
With mills and visitor centres in Elgin and Hawick, and stores in London and Edinburgh, the company has a workforce of 980.
Mr Cotton said: "We expect sales for 2020 to be more than 30% down and are preparing for a slow recovery through 2021.
"Thankfully, we go into this period of uncertainty with another strong set of results and a healthy balance sheet.
"We have secured an offer of funding through the Coronavirus Large Business Interruption Scheme via RBS (Royal Bank of Scotland), which will underpin our financial position as the business recovers."