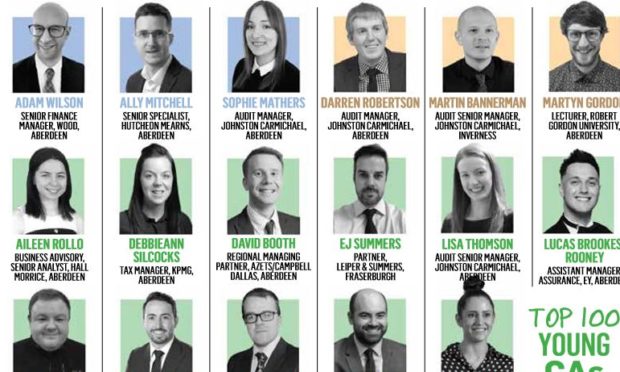 Nearly one in five of a professional body's top 100 young chartered accountants (CAs) are based in the north and north-east.
The Institute of Chartered Accountants of Scotland (ICAS) – the world's first professional body for CAs – has 13 Aberdeen-based number crunchers on its latest list of young talent.
They are ensuring the Granite City is punching above its weight in accountancy terms, and possibly reinforcing the stereotype of Aberdonians as careful around cash. CAs in Inverurie, Fraserburgh and Huntly are also among the top 100, with Martin Bannerman, Inverness-based audit senior manager at Johnston Carmichael, flying the flag for the north.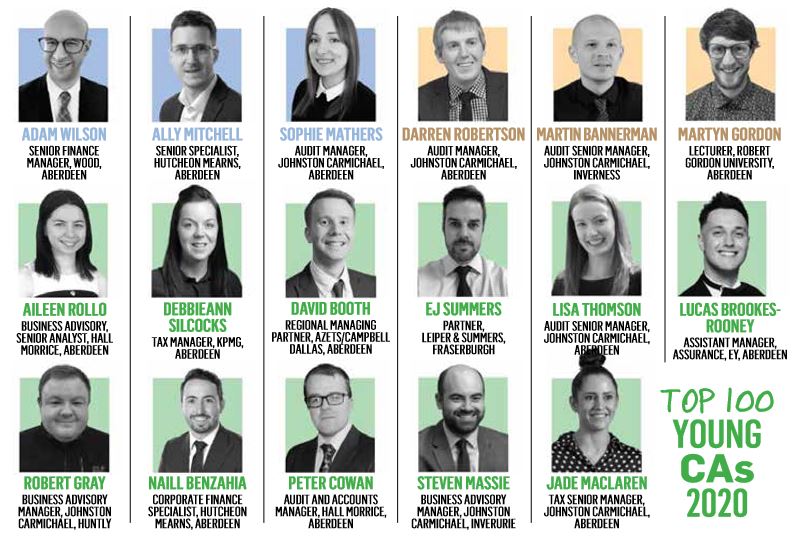 Seven of the 17-strong north and north-east contingent work for Aberdeen-based Johnston Carmichael (JC), while Hall Morrice and Hutcheon Mearns each boast two of the bright young CAs.
The ICAS list features accountants from countries including Italy, Canada, Dubai, and Hong Kong, as well as throughout the UK.
Niall Farquharson, head of JC's Aberdeen office, said: "It is a proud moment for us to see so many of our people represented. It's a prestigious accolade and an example of the depth of young talent we have across the company.
"Working with a range of business sectors throughout Scotland really provides our people with the variety of challenges needed to test and develop not only their technical skills but also their business acumen.
"A strong emphasis on training and being able to draw on the insight and experience of our specialists, not only in our Aberdeen team but across all of our offices, is another advantage."
Mr Farquharson added: "As a firm whose roots are firmly planted in the north-east, it is especially pleasing to see this part of the country well represented. It is clear the region is a source of great talent when it comes to financial services, with the strength of the graduates being produced by the north-east's higher education institutions no doubt playing a significant role. It's a trend we hope to see continue in the years to come."
Championing Hall Morrice's top 100 duo, Peter Cowan and Aileen Rollo, partner Shonagh Fraser said: "Aileen and Peter have rightly been recognised as leaders in the field.
"This is a wonderful acknowledgement of our collective dedication to training and professional development."
ICAS members were asked to nominate CAs under 35 they believed to be excelling and showing leadership in their careers.
Bruce Cartwright, the group's chief executive, said: "It is a great achievement to make it on to the list and it presents a wonderful chance for these talented young CAs
"This year's awards take place against a backdrop of the Covid-19 pandemic.
"The world will need accountants of all ages, experience and diversity of background as we navigate the challenging impact of this crisis."