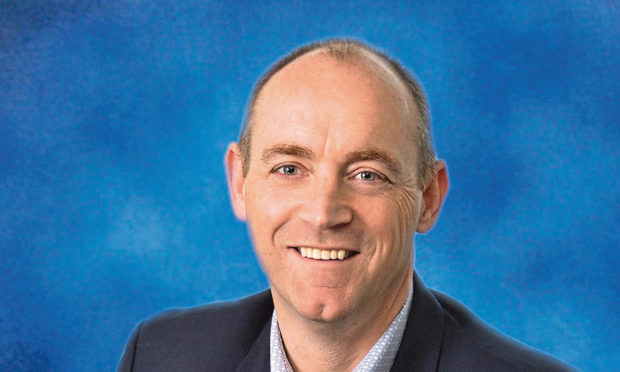 Savers looking for guidance on navigating the financial fallout of Covid-19 can tap into the wisdom of one of the north-east's top money experts at a timely online event later this month.
Steven McKnight, principal of Aberdeen-based McKnight Associates Wealth Management, is one of three speakers lined up.
He will be joined by Darren Johnson, head of engagement, investment consultancy at St James's Place Wealth Management and Alan Lees, Scotland director for BT Enterprise,
The Press and Journal Business Breakfast, in association with McKnight Associates, principal partner practice at St James's Place Wealth Management, will take place virtually on Wednesday September 23.
The pair will discuss the importance of a long-term view, focusing on goals and the dangers of investing emotionally during stress.
Covid-19 has affected many aspects of people's lives, including savings.
Volatile stock markets and an uncertain pension landscape have left investors wondering how to protect their savings and get their finances on track.
Mr McKnight is well-qualified to lend a helping hand. He has more than 25 years' experience in financial services and heads up the team, which includes three more advisers, at McKnight Associates.
He joined Rothschilds, which became St James's Place, in the mid 1990s and has been providing a wealth management service to private clients, business owners, charities and trustees for 25 years.
St James's Place made him its first principal partner in Scotland in 2011 and nine years later he is still the wealth management giant's only financial adviser in that role north of the border.
McKnight Associates advises on many aspects of wealth management to a wide variety of clients.
Away from his west end office, Mr McKnight is a trustee of the Denis Law Legacy Trust – a charity that delivers free programmes and positive destination activities to young people, including sport and creative activities – and an avid mountain bike trail rider. He lives in Aberdeen and has two grown-up children.
As well as offering their insights on what people can do to protect and boost their savings, Mr McKnight and Mr Johnson will outline the steps St James's Place will be taking over the coming years to improve clients' financial wellbeing.
They will also discuss the growing trend for sustainable and responsible investing.
Mr Lees will look at the technology and communications sector and highlight examples of organisations which have proved resilient – and are in some cases thriving – despite Covid-19.
Visit www.pandjbreakfast.co.uk