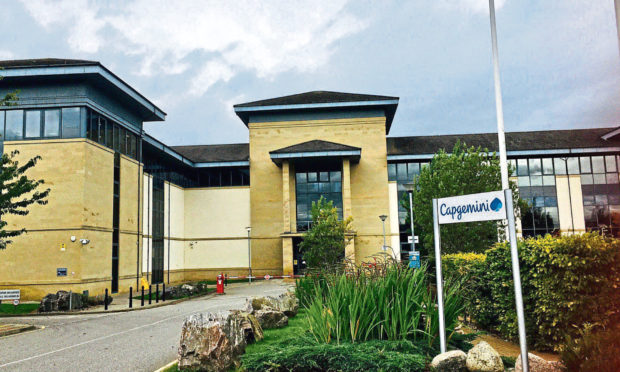 Up to 250 new jobs are being created in the Highlands by consulting, technology and outsourcing services giant Capgemini, it has been revealed.
The major recruitment drive comes after the firm, which has operations in Inverness and Nairn, won a five-year contract to run the Ministry of Defence's IT service centre.
It was welcomed yesterday by the chief executive of development agency Highlands and Islands Enterprise (HIE), Charlotte Wright, who said that, amid the Covid-19 crisis, the jobs boost "couldn't come at a better time" for the area.
Capgemini, which also has offices in Glasgow and Edinburgh, currently has a total workforce of around 500 in the north.
Innis Montgomery, head of the firm's Inverness command centre, said the company was entering a "real growth period".
He continued: "We are always recruiting, but we are anticipating in the Highlands to go through a rather vigorous recruitment campaign.
"Scotland-wide it will be somewhere in the region of 300 and in the Highlands it will be somewhere between 200-250."
Mr Montgomery added: "It is really good to be in that position, because the big news item at the moment is obviously Covid.
"In the Highlands a large part of the economy is based on the service industries and hospitality and a lot of people have been furloughed and there have been a lot of job losses. I am acutely aware of that and we are anticipating that the labour market will be quite buoyant for us. We are working closely with HIE."
Ms Wright said: "The creation of new jobs is more important now than ever, so this recruitment programme by Capgemini is fantastic and really couldn't be happening at a better time.
"At a very difficult time for the economy, the company competed very effectively at a UK level for this important contract.
"Its success in bringing these jobs to the Highlands is testament not only to Capgemini's approach to continuous growth and ambitions for the future, but to the skills and experience in IT outsourcing that exist in our region's workforce.
"It will strengthen Capgemini's position as one of our region's largest private sector employers and we very much look forward to the posts being filled."
Capgemini moved its main operations in the north to HIE's former headquarters at Cowan House in Inverness Business and Retail Park in 2013, relocating from offices on the city's Henderson Drive.
Mr Montgomery said the firm had expanded the services it provides from the Highlands, which were previously focused on call-centre work.
He continued: "Things have developed considerably and we run all sorts of technical services for clients from our delivery centres and points of presence in Scotland. Particularly in the Highlands that has grown significantly.
"Cyber security has grown massively.
"A number of years ago there were only about 20 people involved in that.
"Now there are well in excess of 100 and that's continuing to grow."
The company works closely with Inverness College UHI and Skills Development Scotland (SDS) on training for its staff and as part of its modern apprenticeship programmes.