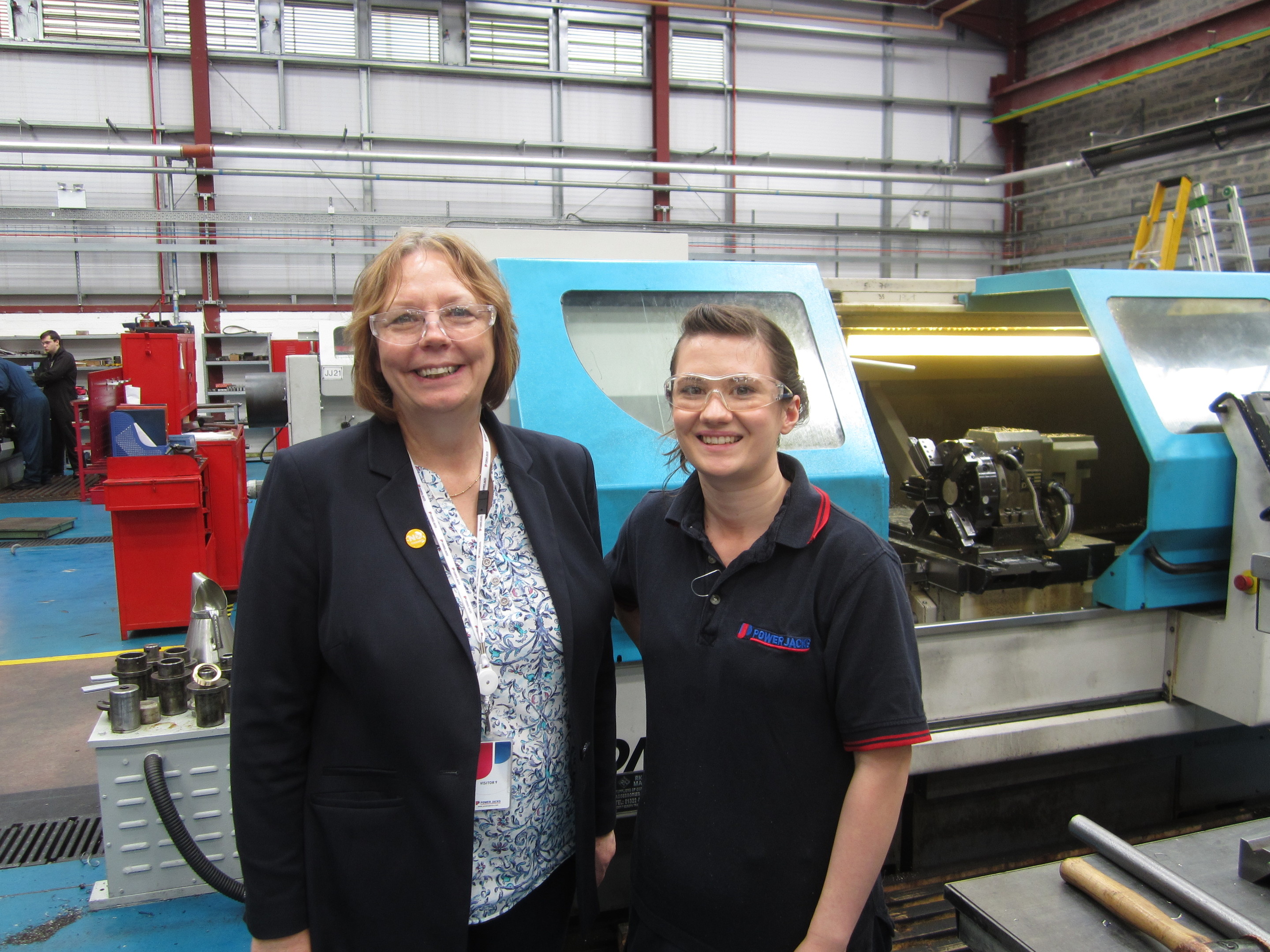 More should be done to encourage women to consider a career in engineering, it has been claimed.
North-east MSP Alison McInnes visited Power Jacks in Ellon as part of the national Women in Engineering Day earlier this week and met Kylie Robb, a machine technician.
Mrs McInnes said: "It was great to meet a young woman who really enjoys her work and has the opportunity to further her career.
"At the moment boys are four times more likely to be encouraged to study engineering than their female classmates.
"Kylie is a great role model for young girls and we discussed the need to raise awareness in schools about engineering as a career choice."
The UK has the lowest percentage of female engineering professionals in Europe at 10%. In 2012, 400 women started an engineering apprenticeship compared to 12,880 men.
Mrs McInnes added: "There is a great deal of untapped talent out there among women.
"Enabling them to realise their potential is as much about growing the UK economy as it is about social justice: skills shortages can hold back companies, and a lack of diversity can damage competitiveness – common sense tells us that a diverse work force, including gender diversity, results in a far greater innovation.
"The UK will need 87,000 engineers qualified at level four plus and 69,000 qualified at level 3 in each year between now and 2020 to meet demand in the industry.
"I was delighted to meet Kylie and hear about her experiences at Power Jacks, a company with a proud engineering heritage dating from the earliest years of the 20th century in Fraserburgh."