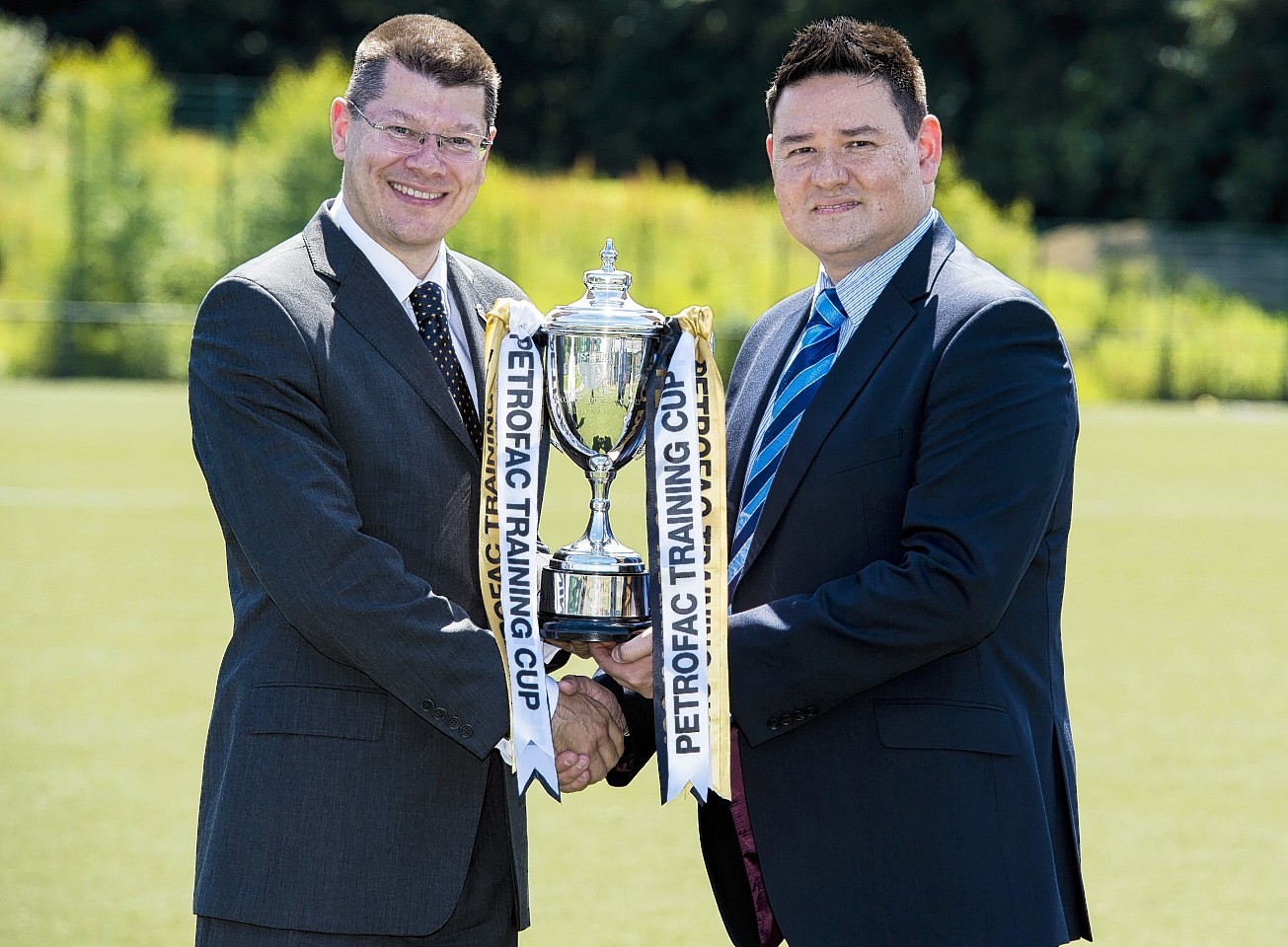 Aberdeen oil and gas training provider Petrofac Training Services, are the new sponsor of the Challenge Cup.
Newly branded as the Petrofac Training Cup, the competition will feature clubs from the Scottish Championship, Scottish League 1 and Scottish League 2 as well as Brora Rangers from the Highland League and Spartans from the Lowland League as champions of their respective divisions.
Petrofac Training Services will benefit from extensive rights which will allow it to create exciting opportunities to further increase its brand awareness to thousands of fans during a bright new era for Scottish football.
Neil Doncaster, SPFL chief executive, welcomed Petrofac Training Services as the governing body's first new sponsor since the league's creation last year.
He said: "We are delighted to announce Petrofac Training Services as the title sponsor of the Challenge Cup competition. They are a new investor in the sport and come to Scottish football at an exciting time.
"We are looking forward to working with Petrofac Training Services to promote the Petrofac Training Cup – a competition that promises to deliver drama and excitement in the coming season."
Laurence Milne, Head of Business Development at Petrofac Training Services, highlighted a clear synergy with football.
He added: "Petrofac Training Services is very proud to be making this announcement with the SPFL today. We see a clear link between us in our shared commitment to excellence – if you want to be the best, whether on the field or offshore, you have to train with the best.
"We are thrilled to be putting our name to the Petrofac Training Cup in 2014, when it looks set to be the most exciting competition for years. We already train delegates from all over Scotland and we're looking forward to working with clubs, supporters, the media and wider stakeholders to promote the Cup, while highlighting the role that training can play in opening doors to an exciting career in the offshore oil and gas industry.
"We'll be playing our part to make this a season to remember in the Petrofac Training Cup."
The draw for the first round of the Petrofac Training Cup will take place tomorrow at Easter Road Stadium at 2pm. The draw at this stage is regionalised, with ties scheduled for July 26 and 27.
Rangers' tie will be postponed as a result of Glasgow 2014 and will be re-scheduled for an alternative date to be confirmed by the SPFL.