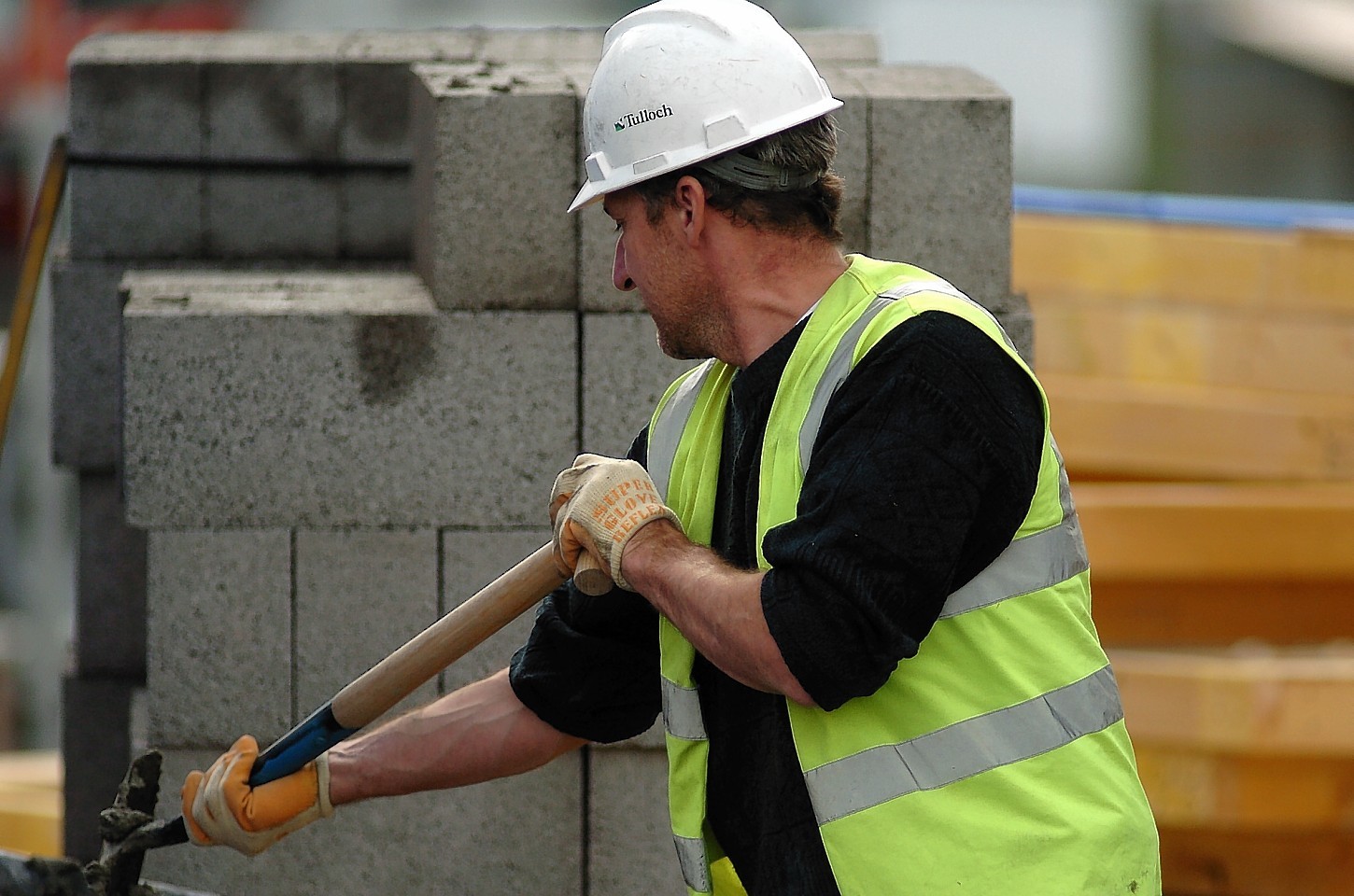 Scotland's builders suffered a loss of confidence in the run-up to this month's independence referendum, industry survey findings reveal today.
The study has also highlighted an ageing workforce, with the average age of construction workers now more than 40.
The Scottish Building Federation (SBF) says the industry is still "cautiously optimistic", although its latest quarterly survey revealed a drop in confidence over the past three months – possibly due to uncertainty over the referendum.
SBF adds there is still more optimism than pessimism with 42% of employers expecting to take on more workers over the next three years.
It also says a reduction in employment in recent years combined with an ageing workforce will continue to pose challenges as the industry shakes off the recent recession.
"We've seen a decline in confidence…but employers continue to be optimistic about future prospects for their business overall," SBF managing director Vaughan Hart said lat night.
He added: "General uncertainty created by the referendum may have had a dampening effect on confidence this quarter.
"I would expect to see industry confidence rebound now that the referendum has taken place.
"These survey results confirm the general decline in employment the industry has experienced over the past three years.
"More encouragingly, they point to growing expectations that employment will begin to recover over the next three years."
SBF's findings come just a few weeks after Robertson Group, which splits its headquarters between Elgin and Stirling, said its workforce was likely to grow by 5% in the year ahead.
It already employs about 1,300 people throughout the UK but recent restructuring, strong growth in all its divisions in the last trading year and a bullish outlook have led to a prediction of about 65 new jobs in the coming 12 months.
Last month, north housebuilder Tulloch Homes said a £25million investment in Ross-shire reflected its growing confidence in the Highland market.
Tulloch's initial investment in sites in Muir of Ord and Conon Bridge is part of longer-term plans worth about £80million.
SBF's latest survey raises concerns about an ageing workforce and future recruitment to the construction sector.
Mr Hart said a fall in apprentices since the 2008 financial crisis was "entirely understandable" but builders across Scotland now faced the challenge of rebuilding capacity.
He added: "Attracting new blood back into the industry must be an absolute priority.
"Proactively managing occupational health is equally important, so a greater percentage of the workforce is able to keep working in the industry in good health until retirement age."
SBF says 76 companies completed the survey online or by post between August 29 and September 17.