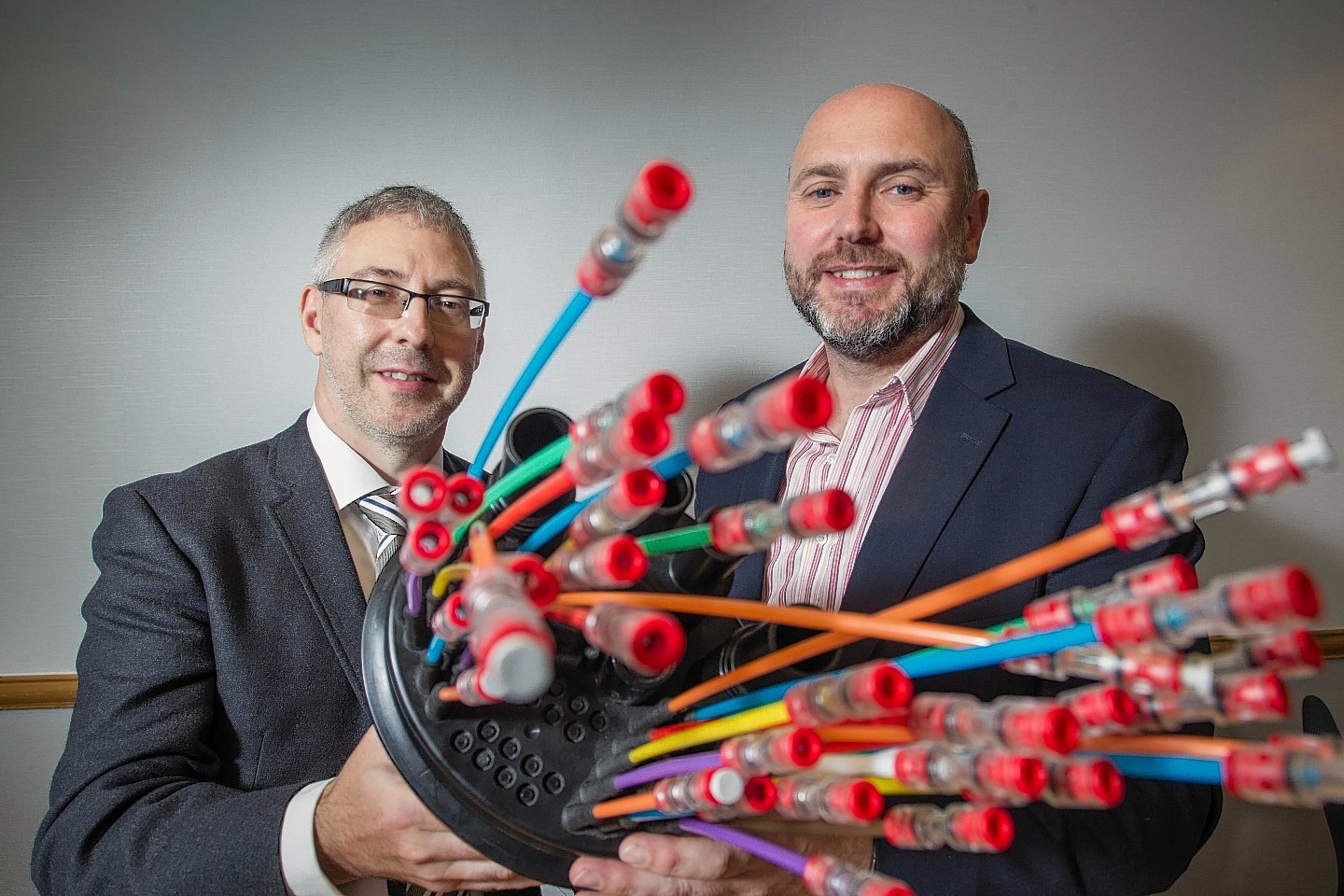 Plans to make Aberdeen the first "gigabit" city in Scotland by upgrading its broadband infrastructure took a step forward yesterday.
High-speed fibre specialist CityFibre launched its Gig Up Aberdeen campaign, allowing the private and public sectors to register an interest and help shape the new service, called the Aberdeen CORE.
Registration at www.aberdeencore.com carries no obligation but businesses, organisations and institutions can all signal their desire to be included in the high-speed network route.
They will also be checked for eligibility for a UK Government voucher scheme which offers grants of up to £3,000 for businesses to connect.
The Aberdeen CORE is the result of a partnership between CityFibre and Granite City firm Internet for Business (IFB) which is expected to deliver a "transformational" improvement in broadband speeds and "future-proof" Europe's energy capital for at least the next 100 years.
With a new fibre network, Aberdeen is expected to leapfrog other places to become the best digitally connected city in Scotland.
It will initially focus on the centre and south of the city, including Tullos and Altens, as well as the north as far as Dyce and Bridge of Don.
Subject to demand from the Gig Up campaign,it will be extended to further areas – such as Westhill and Kingswells.
It will mean more than 6,000 businesses as well as schools, universities, libraries, hospitals and government agency buildings having access to internet speeds in excess of 125 megabytes.
Construction will start in January and the first users are expected to benefit as soon as March.
CityFibre chief executive Greg Mesch said: "The Aberdeen CORE will bring gigabit speed connectivity to thousands of businesses via a future-proof, purpose-built network.
IFB chief executive Graeme Gordon added: "The creation of this city-wide, state-of-the-art pure fibre network is vital to servicing the evolving needs of businesses in Aberdeen."