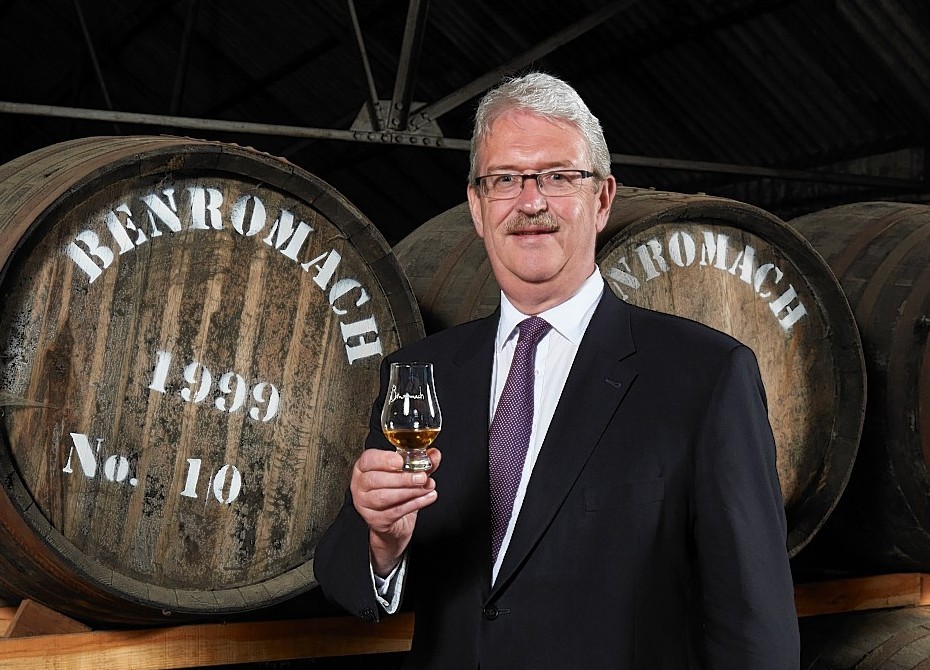 A family-owned whisky-maker has marked its "steady transition" to the next generation with a product launch.
Elgin-based Gordon & MacPhail (G&M) is about to enter a new era, with Ewen Mackintosh taking over as managing director from Michael Urquhart.
Mr Mackintosh, who is stepping up from chief operating officer, was the first non-family member to hold an executive directorship at the company.
The firm's board is now made up of third and fourth-generation family members, as well as directors with no blood ties.
To celebrate the changing of the guard, four rare Speyside whiskies are to be released under the Private Collection Ultra label.
They include a 61-year-old Linkwood, a 62-year-old Glenlivet, a 63-year-old Mortlach and a 57-year-old Strathisla.
Mr Urquhart said: "The release of the four whiskies marks a historical period of time for Gordon & MacPhail.
"Our business is built on a foundation of the long-term vision and of the handing down of knowledge and expertise, along with stocks of maturing whiskies, to future generations."
Last week, G&M toasted a strong 2013-14 performance in the last set of figures before its current boss steps down.
The firm – owner of Benromach distillery at Forres – said pre-tax profits surged by 23% to £3.2million, from £2.6million the year before, on turnover that was up by more than £3million to £24.7million.