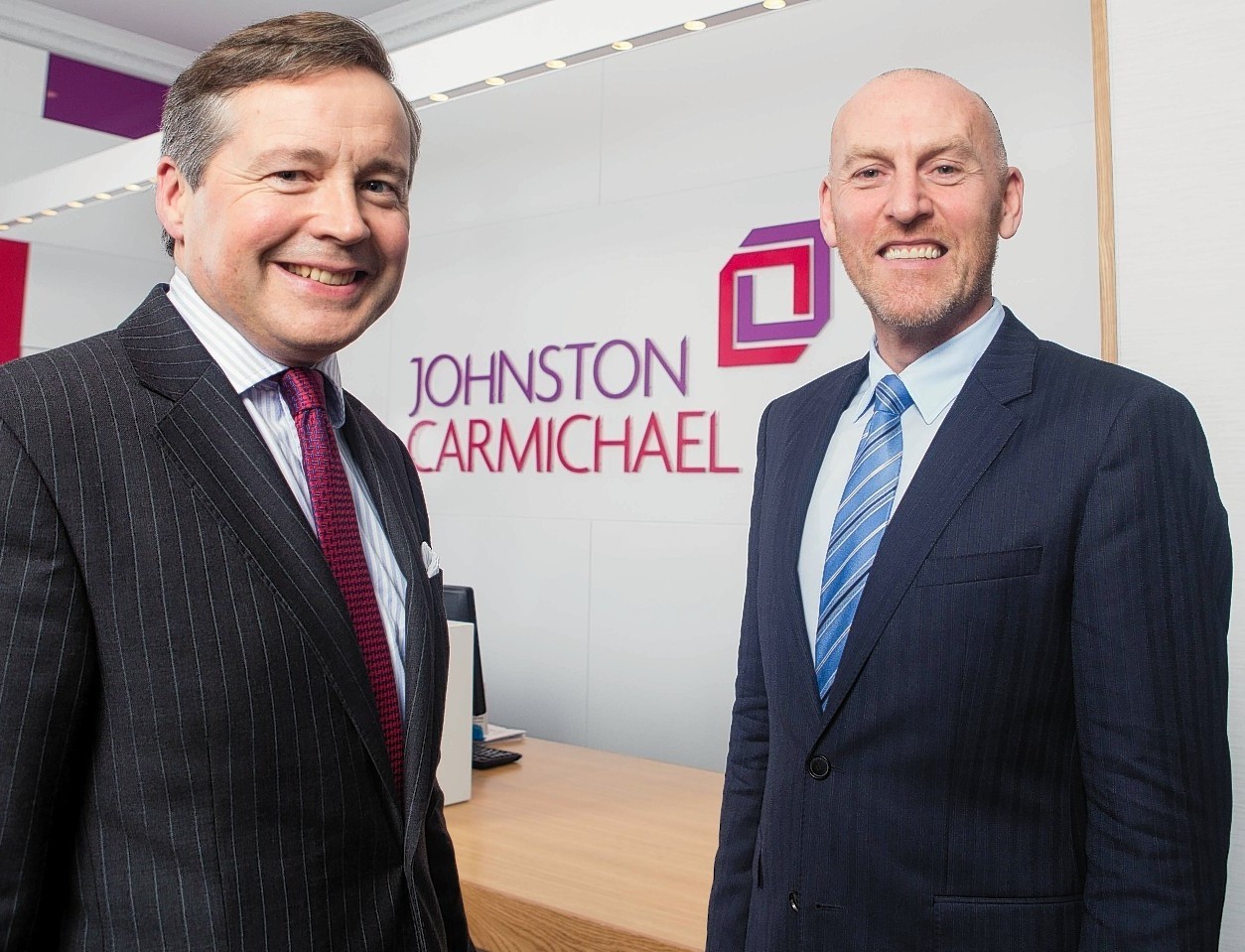 North-east accountancy firm Johnston Carmichael has a new partner, taking the total across its branch network to 53.
The latest is David Wilson, who joined the firm in February last year as director of audit and assurance in its Aberdeen office.
He works primarily with growing companies and larger owner-managed firms, providing business advisory, audit and assurance services.
Mr Wilson said: "I am delighted to be joining the partner ranks at Johnston Carmichael as we continue the journey of growing the business right across Scotland."
Chief executive Sandy Manson said the new partner was "a valuable addition to our existing strong team in Aberdeen".
Johnston Carmichael employs more than 600 staff across 11 locations in Scotland.
Meanwhile, global professional services giant PwC has appointed Alison Baker, an experienced partner and natural resources industry advisor to lead its 500-strong UK oil and gas sector team.
An assurance partner for more than 20 years, Ms Baker is a specialist in transformational change and capital market transactions.
For the past two years, she has headed up PwC's UK mid-market energy and mining sector team.
Ms Baker said: "We have an outstanding breadth and depth of talent within PwC focused on the oil and gas industry. It's a great foundation from which to build and over the next five years my aim is to expand the team.
"From our centre of excellence in Aberdeen to our London energy markets team, we are focused on helping the industry meets its challenges head on, and I relish the exciting opportunities this will bring."
PwC said her appointment underlined its progress on diversity, with women now representing 23% of senior leadership positions and 40% of partner promotions this year.
In other appointments, Aberdeen firm Richard Irvin Energy Solutions said yesterday Nicola Fry had joined it in the new role of corporate services director. She was previously with French energy service giant Technip.
Roy Middleton has joined Richard Irvin as financial controller from CHC Helicopter Corporation in Aberdeen.
Richard Irvin chief executive Willie MacLean said: "We have been very successful in promoting and attracting top talent from excellent companies to help lead the business in its growth and development plans."
Aberdeen design agency EQ Design has a new managing director after creative director Mark Kemp stepped up to take over the day-to-day running of the business.
Gary Sutherland, who started the firm 15 years ago, is now in a strategic development role.