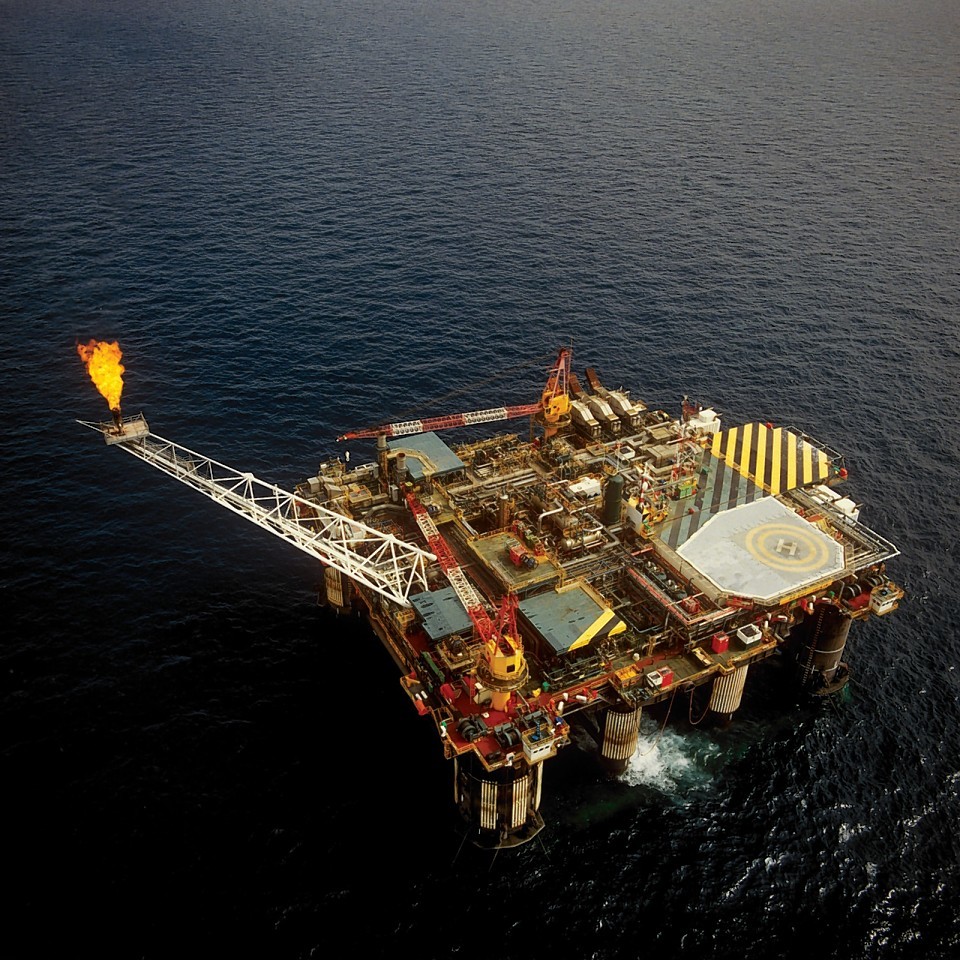 Energy services groupPetrofac saw more than £700million wiped of its value yesterday after it admitted profits would be hit by "operational challenges" in the North Sea and Romania.
The firm said its 2014 profits would fall by 11% because of problems affecting its Integrated Energy Services (IES) division, including a delay in construction of a floating production vessel in Gdansk. This will in turn delay production on the North Sea Greater Stella Area (GSA) well into 2015, in which Petrofac has a stake.
The firm said the North Sea delays would affect the company's full year profits by £11.9million
Tim Weller, Petrofac's chief Financial Officer said the 15% drop in the company's shares to 1177p was "quite a big share price reaction to what is a fairly isolated piece of news".
The firm also said the profits slump was due to lower than expected production on its Ticleni field in Romania, the dilution of an equity interest in Seven Energy in Nigeria and a decision to reduce potentially lucrative investments in order to focus on GSA and Romania.
Petrofac warned its 2014 net profit would fall by as much as 11% to between £343.3million and £355.2million instead of an expected £385.8million.
Mr Weller said Petrofac had flagged the potential "rephasing" of the Stella project to investors in February.
Yesterday Petrofac said heavy lift operations to install equipment on the main deck of the FPF1 floating production facility at the Remontowa ship yard had commenced in January and will continue through to end of May.
Although it said marine work was at an "advanced stage of completion", it said: "We no longer expect to be able to sailaway the FPF1 ahead of the winter weather window without completing significant work offshore.
"We therefore plan to sailaway the FPF1 in spring 2015 with first production on the Greater Stella Area development now expected in mid-2015."
Mr Weller admitted it was a "big delay" but he added that weather was also a factor. 
"The schedule terms of the vessel refit itself isn't slipping by eight or nine months.
"There's a point about the weather window in the UK north sea.
"You wouldn't want to carry out significant amounts of vessel refit activity in the depths of winter, or indeed hooking up the subsea wells in the depths of winter.
"If you miss that sail away in Q3 in one particular calendar year, you are left with just deferring the whole sale away until springtime of the subsequent year.
"One of the vagaries of offshore work in the North Sea."