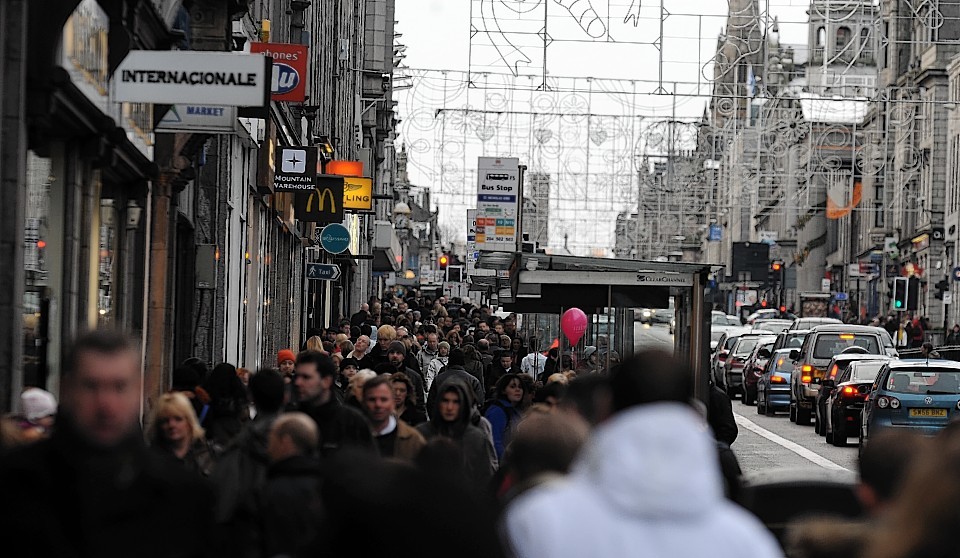 The effects of "Black Friday" discounting were laid bare yesterday as like-for-like sales in the key month of December fell in Scotland, new figures show.
Shoppers keen for a bargain hitting shops on the last Friday of November meant total Scottish sales decreased by 1.8% compared with December 2013, when they had decreased by 1.1%, according to the SRC-KPMG Scottish Retail Sales Monitor for December 2014.
Scenes of chaos greeted the day in November as shoppers thronged retailers that had cut prices on TVs and other electronics by as much as 70%.
Andy Street, the head of John Lewis, has since warned that UK retailers might reconsider participating in the traditional US sales frenzy as the firm's Christmas sales in its shops were flat on last year.
David Lonsdale, director of the Scottish Retail Consortium (SRC), said: "Even adjusted for shop prices which are falling at the moment, the small decrease in sales in December is unfortunate and rounds off what was a testing 2014 for many in the industry.
"Consumers remain cautious and the surge in online sales at the time of 'Black Friday' in late November clearly had the impact of pulling sales forward particularly from the early part of last month."
Total food sales decreased by 1.9% in December, its best performance since August in a year that year that has seen an unprecedented decline in food sales by 1.7%, the SRC said.
David McCorquodale, head of retail at KPMG, said there were "some positives among the sea of negative sales figures" in its December research.
Mr McCorquodale said: "Firstly, the 'sale windows' of Black Friday and post-Christmas saw consumers flock for a discount and this helped to raise the three-month average for non-food sales (adjusted for online) to show growth of 0.7% – demonstrating the significant role Black Friday played this Christmas.
"Coupled with retail performance throughout the traditional Boxing Day sales, the statistics reflect how consumers today need a bargain before committing to spend.
"Secondly … the decline in food sales in December was less than previous months, which will make the grocers feel their Christmas campaigns hit the mark."