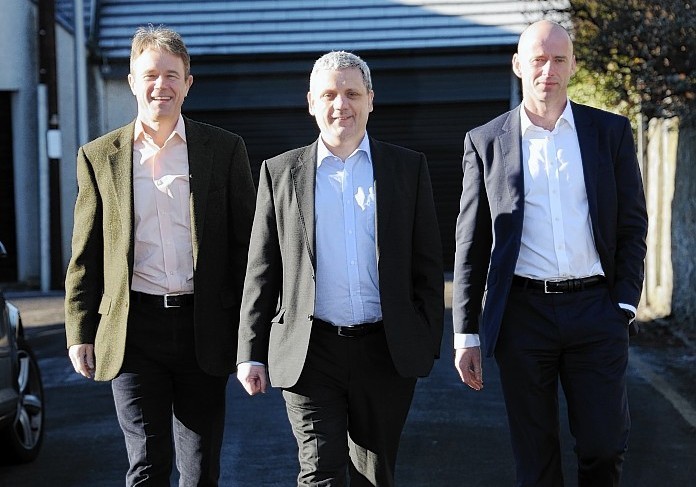 Inverness firm PDG Helicopters is under new ownership after the sale of a majority stake by the family which built its fortune from some of Britain's best-known biscuits.
Private-equity firm LDC, part of Lloyds Banking Group, said yesterday it was behind a £20million-plus management buyout (MBO) of PDG, which employs 85 people.
It means an exit from the business for the family of the former managing director and chairman of United Biscuits, Lord Laing.
PDG Helicopters is the trading name of the PLM Dollar Group, which was formed in 1995 through a merger between PLM Helicopters and Dollar Helicopters.
The company boasts more than 10,000 hours of flying time every year from bases in Inverness, Glasgow, Wolverhampton and Dublin.
As well as private charter and regular contract work, it has carried out aerial filming for Hollywood blockbusters.
Recent projects include the upgrade of the Beauly to Denny power line.
The firm was at the heart of a deal about three years ago, when Maven Capital Partners sold shares to the firm's management team and the Laing family in a £1.8million buyout.
For the financial year ending September 2014, the group recorded sales of nearly £16million.
Pre-tax profits grew to £3.28million, from £3million a year earlier.
Announcing its investment yesterday, LDC said it would help PDG to capitalise on growing demand for its services.
LDC has taken a majority share in the business, with management investing in a "substantial" majority stake.
The MBO was led by PDG chief executive Jerry Francis, who has been with the business nearly 20 years.
John Forrest, a former senior vice-president of Talisman Energy UK, has joined the company's board as chairman.
Other new directors include Jim Wilson, a former managing director of SSE Ventures, the investment arm of Scottish power firm SSE, and Mark Kerr, head of LDC Scotland.
Mr Kerr said: "Jerry and the rest of the PDG management team have done a great job over the last few years transforming PDG into the clear market leader in its field, providing principally a range of specialist inspection and construction related aerial services.
"It has the largest helicopter fleet of its kind in the UK and a national footprint differentiating it from many smaller players.
"The company has significant potential to further increase its presence and capitalise on the growing demand for aerial support from utilities and on large infrastructure projects."
He added: "The deal illustrates our ongoing commitment to back Scottish businesses and support the country's leading management teams in achieving their long-term growth ambitions."
Mr Francis said: "We look forward to consolidating on the success of the company over the last 20 years.
"This investment will enable us to increase our fleet and have the capacity to service the growing market demand more effectively."
Lloyds Bank provided a funding package worth £15million to support the deal.