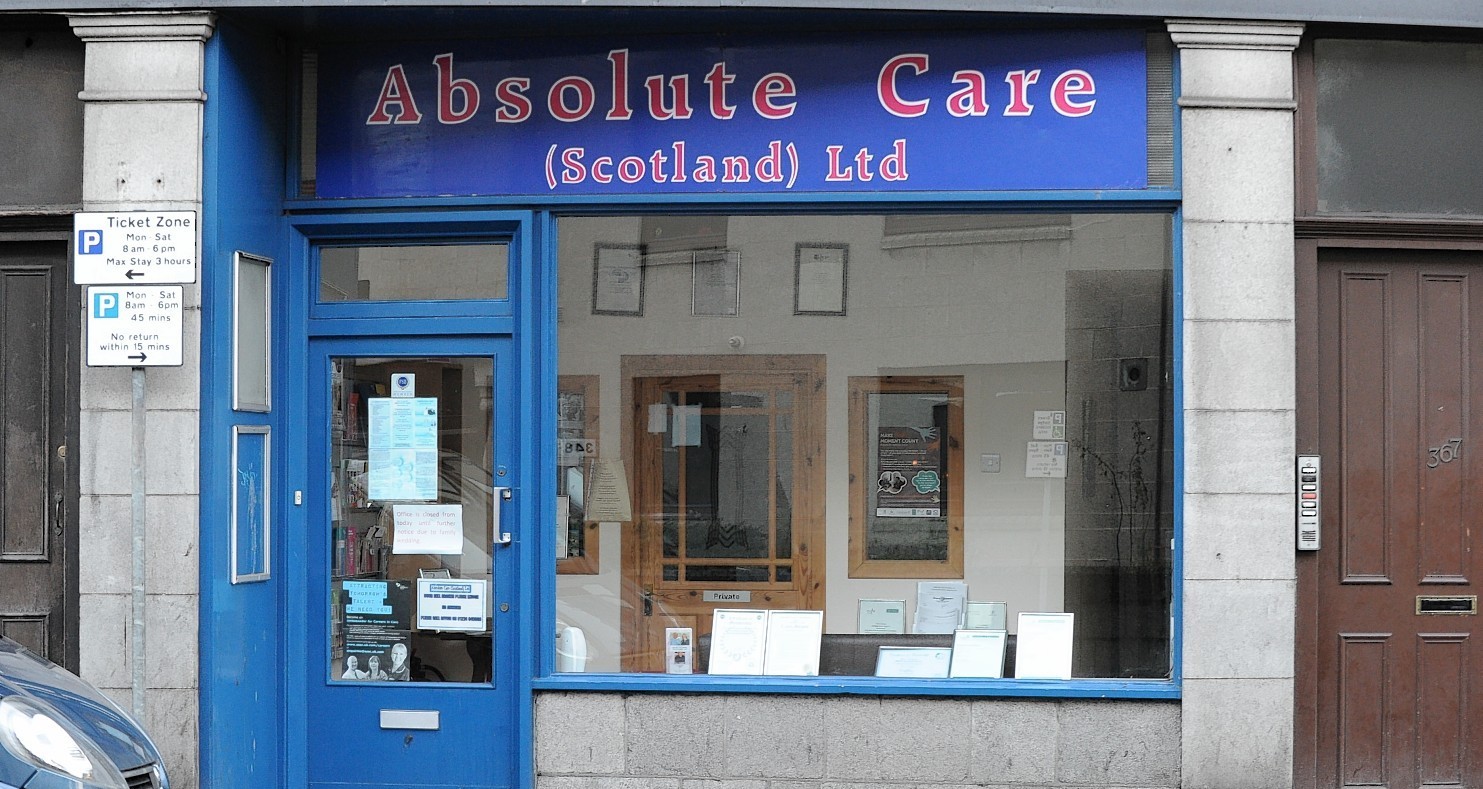 A troubled north-east firm which offers an at-home care service for elderly and vulnerable people has found new owners after it was forced into liquidation by a court order.
The deal means no disruption for the 100 people who receive support from Absolute Care (Scotland) while the firm's 60 staff will continue to be employed.
Absolute Care, run by Shahina Ullah, was wound up at the start of the month following a petition from HMRC.
When the Press & Journal went to visit its offices last night, a note on the door said it was "closed today until further notice due to a family wedding".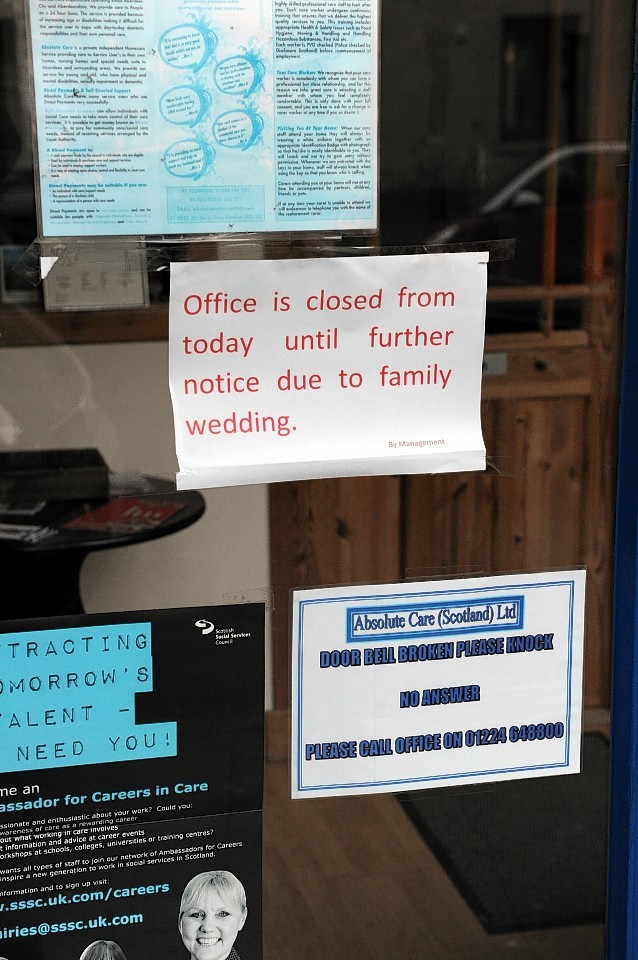 The order came after the firm was banned from taking on new clients at the end of last year. This was a result of the Care Inspectorate raising "significant concerns" after it carried out an unannounced inspection of the service in September.
An appointed liquidator from Johnston Carmichael said the sale of the business to H1 Healthcare Group, which has offices in Aberdeen, Inverness and Glasgow, would ensure that there was no detriment to customers or staff.
Gordon MacLure, restructuring partner at Johnston Carmichael, said: "Our focus since my appointment as provisional liquidator has been solely on securing the transfer of the company's care services with as little disruption as possible to the service users and staff and this is the primary reason HMRC took the rare step of seeking my appointment as a provisional liquidator in this case.
"It is pleasing that the transfer of the care services and staff to H1 Healthcare Group has been achieved in such a short timescale and I would like to thank them, the Care Inspectorate and major customers, such as Moray Council and NHS Highland, for collectively coming together in very difficult circumstances to find a solution which fits the needs of all affected."
Director of H1 Healthcare Group, Alan MacKenzie added: "Often the result of these unfortunate situations has a detrimental impact on jobs as well as customers, so we are glad to have reached a conclusion with minimal impact on all involved.
"We look forward to working with our new employees and users of this valuable service."
Absolute Care supplies carers to help people in their own homes across Moray, Highland and Aberdeen and has bases in Forres and in the city.